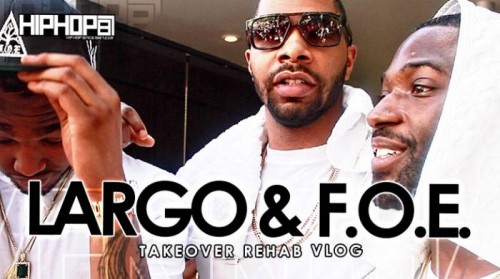 Largo and the rest of F.O.E. (Family Over Everything) give HHS1987 exclusive access to their cabana at Rehab over Mayweather/ Pacquaio fight weekend. While popping bottles, mingling with the lovely ladies, Largo & Gotti talk to the 87 camera. Make sure you download Largo's All They Askin For Is Largo mixtape that's hosted by DJ Scoob Doo here.
Checkout our 2013 interview with the Morris twins below.
© 2015, @BWyche. All rights reserved.