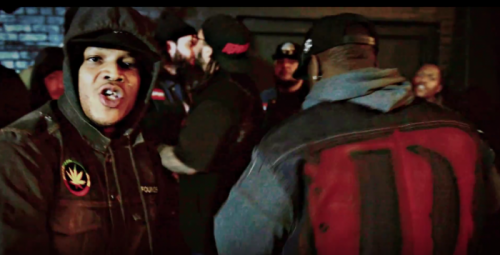 Chris Rivers releases a nostalgic Warriors / Rubble Kings theme video for his Black Hearts song. While also adding Styles P on a verse and hook god Whispers on the Chorus. This track can be found on his previously released Medicated Consumption Ep on itunes.
Music by Chris Rivers , Styles P and Whispers. Produced by Dayzel The Machine. Video directed by Danny Cinema for Dtaled Films in association with Fanasea.
Download Chris Rivers music at:
Medicated Consumption Ep on iTunes
https://itun.es/us/loTadb
Medicated Consumption Mixtape:
http://www.datpiff.com/Chris-Rivers-Medicated-Consumption-mixtape.740689.html
For Booking and Collaboration for Chris Rivers email [email protected] or twitter @mflkash
Bookings and Collaboration for Whispers hit [email protected]
Wonderland Of Misery 2 mixtape at:
http://www.datpiff.com/Chris-Rivers-Wonderland-Of-Misery-2-mixtape.613789.html
© 2016, RickDange. All rights reserved.