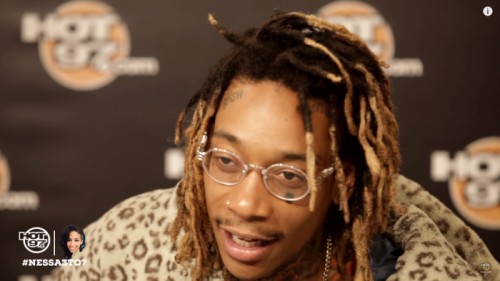 Wiz Khalifa's name has been in the headlines like crazy over the past week, ultimately surrounded by a back and forth argument with Kanye West on Twitter. In an intimate sit down with Nessa from Hot 97, Wiz opens up about squashing the beef with him and Kanye. He talks about how Amber rose and Kim K. helped coordinate the end of the feud, and considers Amber Rose as family. He also talks about his album Khalifa dropping Friday and having his son Bash featured as a surprise on the album as well.
Check out the entire interview below.
© 2016, Oktane. All rights reserved.