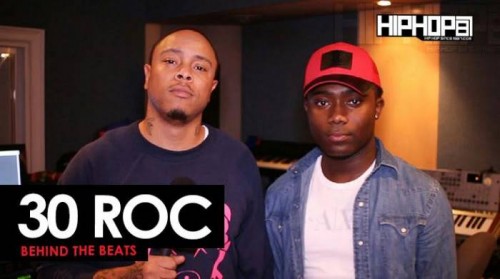 In our latest edition of HHS1987's Behind The Beats segment, we sat down with Ear Drummers producer 30 Roc. In this episode, we spoke with 30 Roc on his road to success, linking with Ear Drummers, plans for 2016 and more.
Producer 30 Roc has been making a lot of noise in the industry over the past few months. Creating hits for Rae Sremmurd, Young Dolph, Migos and others, 30 Roc gave us some insight on how he creates his beats, the formula his uses and what tools he uses as well.
2015 was a big year for 30 Roc, his record "Work Ya Muscle" was featured in the movie "Creed", his music was used in a commercial for Apple and he has something nice in the works with Atlanta artist Migos and TK N Cash! Not only did 30 Roc breakdown his music and goals for the year with us, he also previewed a few new tracks he is working on with TK N Cash and others.
This edition of Behind The Beats was conducted by Eldorado (Terrell Thomas). The interview was shot by Danny Digital.
Follow On Twitter/Instagram:
@Iam_30Roc
@eldorado2452
@HipHopSince1987
@DannyDigitall
© 2016, Eldorado2452. All rights reserved.