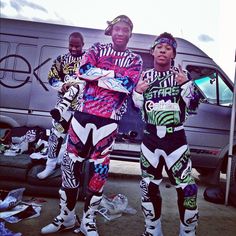 Yesterday, it was reported that Meek Mill's artist Chino was shot in the head in his hometown of Baltimore.
According to KarenCivil: Another car allegedly pulled up side by side to Chino and began firing. Following the shooting, Chino escaped the car and ran for safety. Meek Mill has also confirmed to us that Chino will be ok. The shooting took place this morning around 10:45 AM.
Keep this young man in your mind today, and let's try to prevent events like this happening so often in our community.
© 2016, Oktane. All rights reserved.