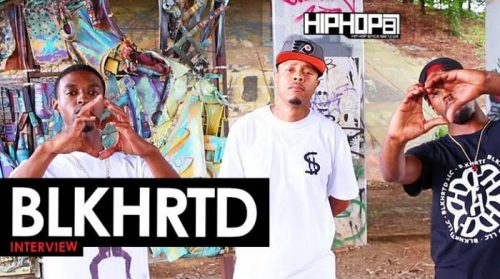 Rochester, New York rap trio BLKHRTD's (Blkhrtd Hef, Blkhrtd Milt and Blkhrtd Poppa) new project 'The Double Disc' hits the streets today, so we caught up with the Rochester rap crew during their recently promo tour in Atlanta's Old Fourth Ward section to get the inside scoop on 'The Double Disc' and more.
Hosted by DJ KaySlay, DJ Champ and DJ Pretty Boy Tank, BLKHRTD spoke with us on creating their project/DVD 'The Double Disc' and on their experiences working with Ar-AB and the Goonie Gang, Young Scooter and Skippa Da Flippa. Not only did BLKHRTD speak on their new project and upcoming endeavors, BLKHRTD also gave our cameras an in depth description of the city of Rochester, NY and how the music culture is shaped in Rochester.
The interview was conducted by HHS1987's Eldorado and shot by Danny Digital.
Follow Us On Instagram/Twitter:
@1blkhrtd
@HipHopSince1987
@eldorado2452
@DannyDigitall
© 2016, Eldorado2452. All rights reserved.