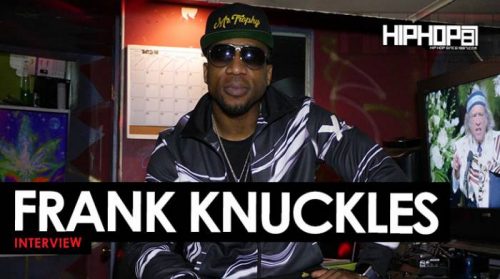 The Roots have been embedded in the veins of Hip-Hop culture for well over 20 years and are certified legends in the game. As a rarity, a Hip-Hop band, they revolutionized the way we listen to rap music and today we caught up with member Frank Knuckles to get some background on his start in music as well as what he currently has going on. Like many artists, Knuckles found his love for learning to play instruments in church back in Philadelphia. Now, as a member of The Roots, Knuckles handles the drums, playing across the world and on The Tonight Show with Jimmy Fallon. Get to know more about Frank Knuckles, his production/writing team "The Trophy Boyz", his popping Snap Chat, and more in our exclusive interview, conducted by our own Rick Dange.
Follow Us on Twitter/Instagram at:
@FrankKnuckles
@HipHopSince1987
@RickDange
Follow Us on Snap Chat at:
@OgFreshidente
@HipHopSince1987
@RickDange
© 2016, RickDange. All rights reserved.