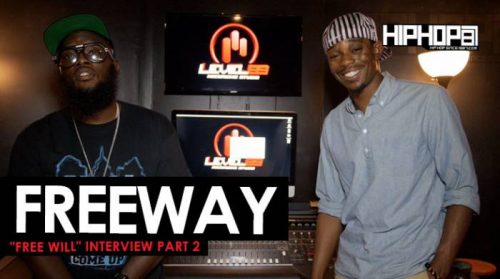 In part two of our interview with the legendary Freeway, he introduces us to Scholito and S. Frank. The trio has been putting in a lot of work musically and business-wise which we should be getting a taste of soon. They mention how unique Freeway's flow is, his beard cream company, and a possible new project from Jay Z (which of course he can't talk about in detail). Catch part two of the interview, and if you didn't see part one check it out below underneath part 2.
This video was shot and edited by HHS1987's own Rick Dange.
Follow Us on Twitter/Instagram:
@PhillyFreezer/@PhillyFreeway
@HipHopSince1987
@EmoneyBeatz/BeatEmUpMoney
@RickDange
© 2016, RickDange. All rights reserved.