Last weekend, I got to escape the frigid temperatures of New York City as I headed to Miami for my first ever 9 Mile Music Festival! The festival, which celebrated it's 24th year, is a staple in Miami's historic Virginia Key Beach. Not only has the festival been providing the city of Miami an eclectic mix of live music, but the festival has also done their share of good in the community. The 9 Mile Music Festival has provided over three million canned goods since its inception. Donations from festival attendees over the years have been given to homeless shelters and domestic centers throughout the city. For 24 years, the festival has required its concert goers to donate canned goods as part of their admission.
As far as the festival goes, it's one of those "you had to be there" moments – and one I was fortunate enough to experience. Upon landing, the trek through Downtown Miami and then the actual beach itself, had me a bit impatient (that's just the New Yorker in me), but it was totally worth it.
From the endless options of Caribbean food, drinks, and the friendly vibes of the fellow concert goers, it all made the 12 hour-long festival worth while. Of course, so did the line-up of artists that performed. While I'm a big Hip Hop head, I was also raised on Reggae music – whether it was Roots Reggae, or Dancehall. And seeing legendary artists such as Sizzla and Capleton perform left me even more impressed with the festival. The legendary Marley's also took to the stage, as Julian brought out both Stephen and Damian Marley for a few notable records. Also delivering energetic sets were Mavado, and Mighty Crown – who traveled all the way from Japan!
Charly Black, who hit the stage earlier in the day, performed his infectious tune, "Party Animal," which had the ladies whining their waistlines. The first Hip Hop act of the night, DMX, also got the crowd riled up with classic hits like "Up in here," and "Ruff Ryders Anthem." He also delivered a powerful sermon to end his set which left us optimistic about his recovery. The only other Hip Hop act of the night was the closer, the boss, and Miami's own, Rick Ross. It wasn't until about 1 in the morning that the MMG boss took the stage. Despite sore feet, aching back muscles, and the icy chill of the night, Rozay was able to hold my attention with his radio bangers, one after the other.
Overall, Miami was a wonderful host to this New Yorker and 9 Mile Music Festival has won me over with how they stay true to the roots and culture.
Photos by Doron L.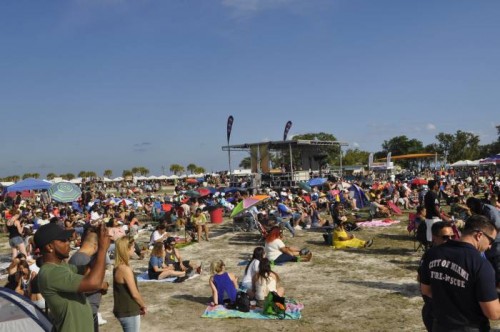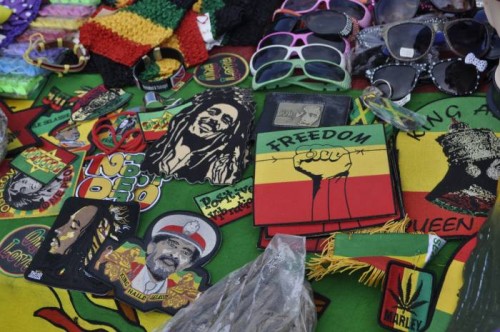 From @MariaMyraine:
© 2017, MariaMyraine. All rights reserved.