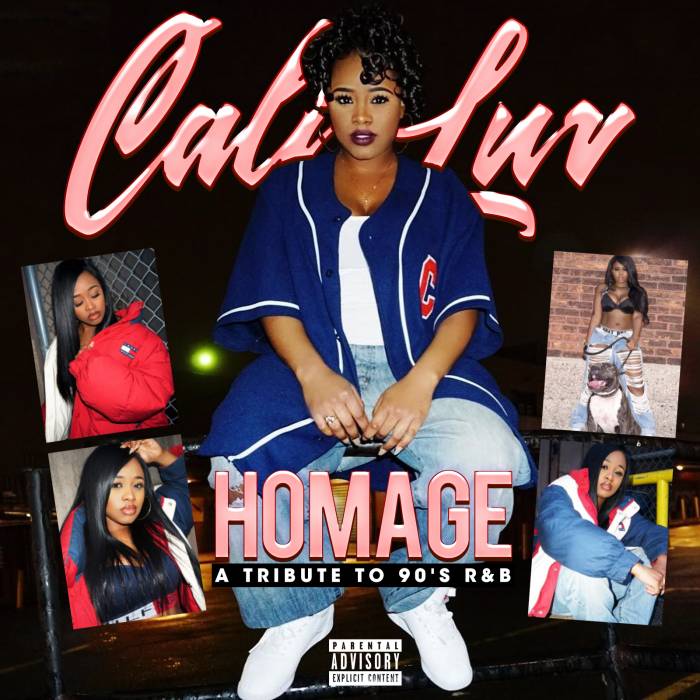 After dropping the video to TLC-sampled cut, "Man-Eater" earlier last month, Cali Luv has returned with her brand new mixtape, Homage. Composed with a rendition of her own R&B mixtape collection sampling classic music from the 90's, the self-made singer-songwriter takes inspiration from Aaliyah, TLC, Mary J. Blige, and more.
Stream the 10-track effort below.
Biography: Cali is of Panamanian and Black-American decent. Originally from California residing in NYC an all-around California girl who has always embraced her Latin culture. At the age of 11 she joined a gospel group who had intentions on crossing over into R&B, unfortunately, the group split. Raised by her single mother, until her family went from just from 4 to 7 after her eighth-grade graduation, Cali left the Inland Empire at having to conform to life growing up in Oakland.
Once she experienced everything Oakland had to offer her, she then ventured off at the tender age of 18 to New York City alone, to chase her dreams. Residing in Uptown NYC in 2008, Cali was introduced to (then porn star) Heather Hunter and Treach (of Naughty by Nature) she was then asked to be a part of a rap group they were starting up. Cali gave it a try but didn't feel it was an appropriate fit and declined the offer.  In 2009, Cali met Huddy 6 of Harlem World and was then introduced to Cam'ron whom gave her the name 'Cali' and was also interested in her becoming a rapper. Knowing rap music wasn't her passion, she began working at her singing career later that year and appeared on Camron & Vado's Boss of all Bosses project.
In July 2017, Cali Luv composed an R&B mixtape collection of classic R&B music from the 90's called, Homage. Cali is now a self-made singer-songwriter.  Stay tuned for the release of her new videos and EP coming your way
© 2017, miixtapechiick. All rights reserved.