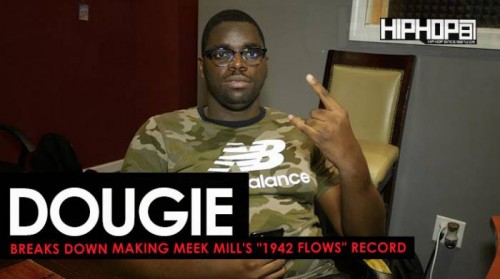 Last week, HipHopSince1987 dropped an exclusive interview with rising producer Dougie. The Philly born producer has been making a lot of moves lately and is featured on 2 records on Meek Mill's new album "Wins & Losses" that dropped on Friday, July 21st. HHS1987's own Rick Dange linked up with Dougie for an exclusive rundown of how he made each of the records he produced for Meek Mill. On this episode of "Behind The Beats" Dougie breaks down step by step how he created "1942 Flows" off "Wins & Losses".
Checkout this tutorial NOW and be on the lookout for Dougie breaking down Meek Mill's "Save Me" off "Meekend Music 2". Also make sure you watch Dougie's exclusive interview with HHS1987 aswell as his tutorial where he shows how he made "Issues" off Meek Mill's new album "Wins & Losses". And make sure you download or stream Meek Mill's "Wins & Losses" album NOW if you haven't already!!
This video was shot and edited by Rick Dange.
Follow Us on Twitter/Instagram at:
@DaRealDougie
@HipHopSince1987
@RickDange
© 2017, RickDange. All rights reserved.