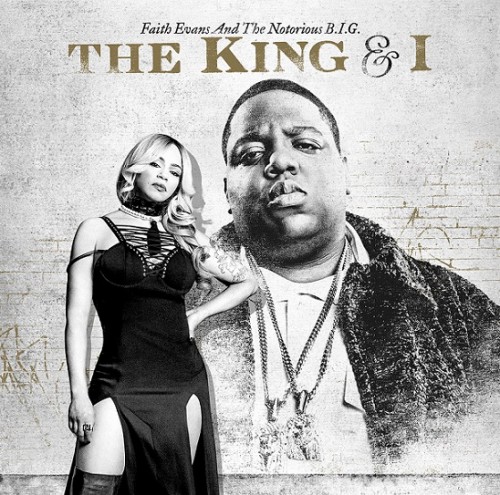 We just celebrated the 20th anniversary of The Notorious B.I.G.'s untimely passing yesterday. To commemorate her late-husband's legacy and their chemistry in the studio, Faith Evans will be releasing a duet album titled, The King & I. The album is set two drop the Friday before Biggie's 45th birthday on May 19. The album will feature guests appearances from the likes of Voletta Wallace, Busta Rhymes, Lil' Cease, Lil' Kim, 112, The Lox, and more. The production will be handled by DJ Premier, Just Blaze, Salaam Remi, Stevie J and Chucky Thompson with 25-track's om total.
Faith tells Billboard
"I remember telling Ms. Wallace [Biggie's mother] that one day it would be really dope if I could do something similar to Natalie and Nat King Cole's 'Unforgettable,' says Evans in her latest bio. "Knowing the love that B.I.G. had for [daughter Tyanna] and Ceejay [his son with Evans, Christopher Wallace Jr.], I feel it's my duty to uphold and extend his legacy, especially his musical contributions. This project is my creative reflection of the love we had and the bond we will always have."
© 2017, Oktane. All rights reserved.