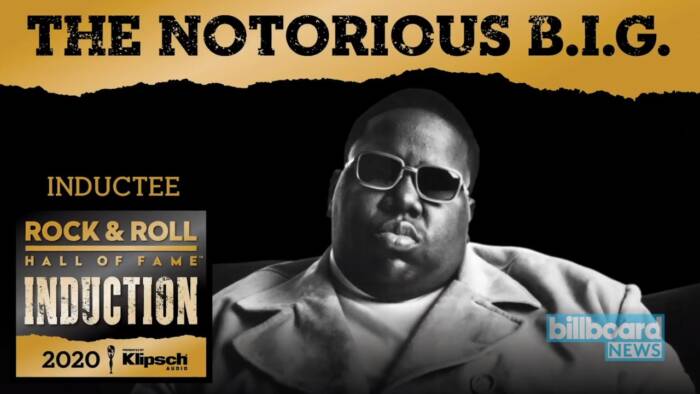 It's all good baby, baby!
Indeed it is. The "King of New York," and the iconic Brooklyn rapper, The Notorious B.I.G. has officially been inducted into the prestigious Rock and Roll Hall of Fame!
Congrats!
The legendary Hip Hop icon's children, C.J. and T'yanna Wallace, accepted the award on their father's behalf during the official ceremony.
"When my father passed away, I was only 3 years old. Even though I didn't get to know him the way that I wanted, through his fans and our family, I was able to see with my own eyes that his music transcended the Hip Hop industry. He was able to not just become the King of New York, but the king of the culture," shared T'yanna.
"Our father was one of the founding fathers of Hip Hop. He helped revolutionize what was a young art form for the Black community and the world. I'm honored to share his name and his dedication to Black music, creativity, self-expression and Black freedom," added C.J.
Biggie is just one of the seven Hip Hop artists who have been inducted into the Rock & Roll Hall of Fame – joining Grandmaster Flash and the Furious Five, Run-DMC, Beastie Boys, Public Enemey, NWA and Tupac Shakur.
© 2020, MariaMyraine. All rights reserved.