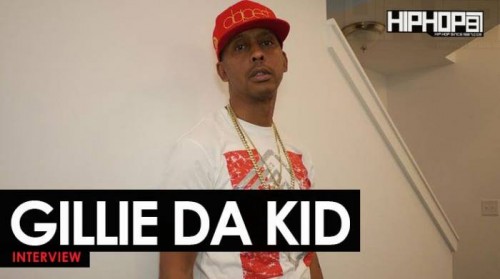 Philadelphia has a strong history when it comes to the music industry. Whenever rap music is mentioned, one name is certain to come up, Gillie Da Kid. Recently HipHopSince1987's own Rick Dange linked up with Gillie to discuss his new album "Million Dollars Worth of Game" as well as his new movie "Blood Brotha".
In this 2-part interview, Gillie goes into detail about how he got into acting in the first place, and about how he met Ving Rhames. Gillie also talks about the process he went through creating his new movie "Blood Brotha" as well as some upcoming movies he's currently working on. The interview then transitions into Gillie talking about his new album "Million Dollars Worth of Game" and how the concept came about. Before wrapping up part one of this interview, Gillie gives us some bars off his new album and let's the world know that he's not just a good actor, but that he also still has classic bars.
Checkout part one of this exclusive interview with Gillie Da Kid NOW!
This interview was conducted, shot & edited by Rick Dange.
Follow Us on Twitter/Instagram at:
@GillieDaKid/@Gillie_Da_King
@HipHopSince1987
@RickDange
© 2017, RickDange. All rights reserved.