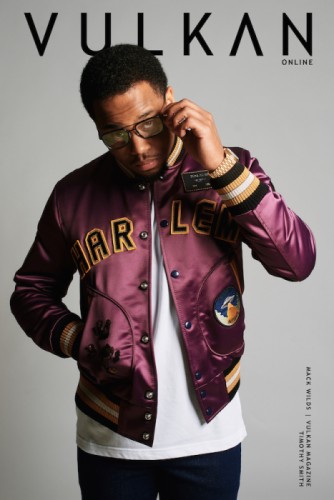 Mack Wilds recently covered Vulkan Magazine's recent issue! And they also did a cover story/interview with the rising artist. VULKAN caught up with Mack to discuss new music, how balances being an actor AND artist, and more. Head over to VULKAN for the full interview: http://www.vulkanmagazine.com/mack-wilds-by-timothy-smith/
Creatively, what sets you apart from other artists; whether as an actor, musician, or both?
Other than my personal upbringing, I would say my imagination separates me from other creatives.
Your latest album "AfterHours" received mixed reviews as many that enjoyed your album "New York: A Love Story" wished that you remained true to that sound, how do you manage to please the desires of your fans while remaining true to yourself?
I think that there's always gonna be a little push-back to new music because artists and creative, myself included, change and grow as we experience life, just like other people. So the change was staying true to myself, but I'm not necessarily the same self that created "New York: A Love Story."
© 2017, MariaMyraine. All rights reserved.