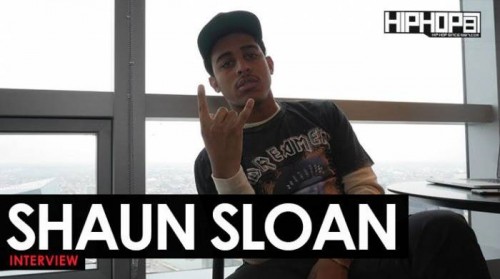 In 2017, the world has seen an emergence of quality rappers from all across the country. One up and coming artist that has been gaining a lot of popularity and is set to keep his momentum rolling in 2018 in Shaun Sloan. Coming from the west coast but currently residing in Philly, Shaun Sloan is the poster child for determination. On December 29th, Shaun is releasing his new project called "IV Reasons". The project is full of dope records and truly shows his growth from his last project to now. Shaun Sloan is not only a rapper, he is also young man fighting a battle against sickle cell.
Last week, HipHopSince1987's own Rick Dange linked up with Shaun Sloan for an exclusive interview. Shaun and Rick discussed a bunch of topics including Shaun's Life growing up in California, his relationship with Dj Mustard & YG, working with Grammy award winning producer Terrence Martin, and his fight against sickle cell. Shaun Sloan also talked about his new project "IV Reasons" which is entirely produced by Philly's own Dougie on The Beat, and much more!
Checkout Shaun Sloan's exclusive interview below and make sure you download/stream his new project "IV Reasons" TOMORROW!!
© 2017, RickDange. All rights reserved.