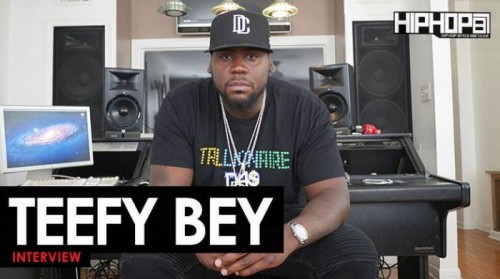 Last weekend The B.E.T awards took place in LA and the city was full of musicians and celebrities from around the world. One of the biggest stories from the award weekend was about a fight that took place involving Safaree and Meek Mill's Dream Chasers team. This week, HipHopSince1987's own Rick Dange went to South Philly to link up with Teefy Bey to discuss what actually happened at The B.E.T awards.
In this interview, Teefy Bey talks about exactly what led up to the incident as well as why the incident took place. Teefy also talks about Meek Mill's upcoming album "Wins & Losses", his label Do4Self and their upcoming plans, PnB Rock and New Lane Entertainment, his current relationship with Beanie Sigel, and much more.
Checkout this Exclusive interview with Teefy Bey NOW and be on the lookout for more content from Teefy Bey & Do4Self Entertainment!!
This interview was conducted by, shot, and edited by Rick Dange.
Follow Us on Instagram/Twitter at:
@Ceo_Do4Self_Ent/@Bey_Teefy
@HipHopSince1987
@RickDange
© 2017, RickDange. All rights reserved.