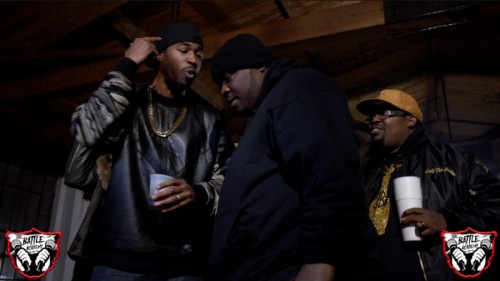 On December 9th, the city was on fire because Philly's Number 1 Battle League, The Battle Academy, held their highly anticipated new battle event at Planet Roc Studio in Philadelphia. The highly anticipated battle featured battle rap vets, E.Ness Vs Serius Jones, Cyssero Vs.Kaboom, and No Brakes Bras (OBH) Vs. Hitman Hurk. The battle was hosted by The Battle Academy's own Stizz and was sponsored by The Bottega Boys.
Checkout the full battle of E.Ness Vs. Serius Jones. NOW below!!
This battle was shot by Rick Dange & Brandon Donte Productions, & edited by Rick Dange.
© 2017, RickDange. All rights reserved.