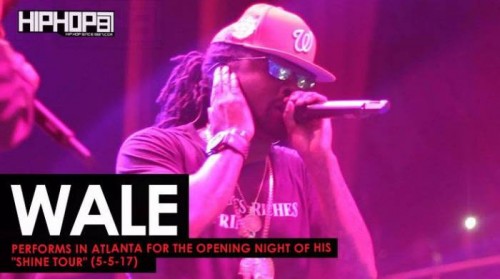 On Friday May 5th, DMV native/ MMG wordsmith Wale kicked off the first leg of his "Shine" tour here in Atlanta at the Tabernacle. Following Wale's performance, HHS1987's Terrell Thomas (Eldorado) caught up with Wale to discuss a few new endeavors in Wale's career.
To kickoff the show, Wale took his fans on a musical journey of his classes hits and new music as well. Wale opened the show with his new record "Fish n Grits" and then took us back to 2009 with his hit "Chillin" featuring Lady Gaga.
The event was covered by Terrell Thomas. The event was shot by Danny Digital.
Follow on Twitter/Instagram:
@Wale
@Eldorado2452
@HipHopSince1987
@DannyDigitall
© 2017, Eldorado2452. All rights reserved.