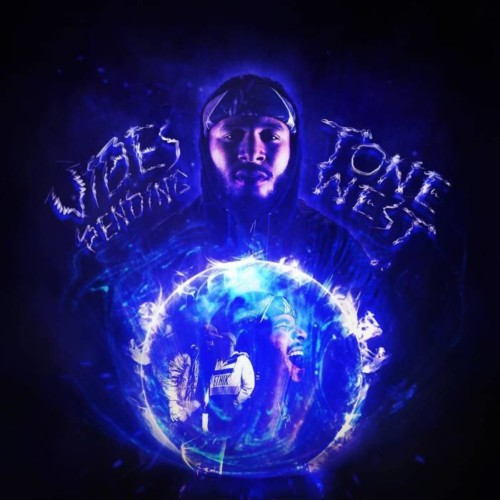 South Jersey rapper Tone West releases his first EP entitled "Vibes Pending…" available on all streaming platforms. Tone starts the project mourning his close brother Jimmy D's. Throughout the project Tone finds himself channeling different vibes on a path to gain closure from the passing of his brother.
https://www.instagram.com/p/Bp2mWQ-gdro/
"Vibes Pending" tells the story of different energies one goes through from the loss of someone close. Tone's vibes have been pending after he suffered the death of his close brother Jimmy D's. Tone encounters a fortune teller who makes clear there is some confusion and hardship in his past he is carrying in his present, she invites him to look inside himself, challenge and experience each energy; Ominous (mystery/anger), Off (depression), Synergy (support/positivity), and finally Nostalgia (understanding/acknowledgement). All these experienced mindsets and understandings are necessary in anyone's loss to be able to let go of the negativity and refocus the positive.
Tone West and his management team Sinatz ( https://www.instagram.com/sinatrz/ ) and Nik Johnson ( https://www.instagram.com/nikjohnson.art/) successfully tied the Vibes Pending project themes together; by incorporating a fortune teller's voice for introductions and visually, the use of different colors and atmospheres as vehicles to resonate with each emotion, they creatively bridged each track into one cohesive project. Check out the visuals on Tone West's Instagram @4n.tone
Tone has been collaborating with artists from all over Jersey, Philadelphia and Toronto. Keep an eye out for upcoming records with Marty Rantzen, Cozy, Dupizz, Nadia Stone, FreshsZ, Suge White, Prin$e Alexander, RecoHavoc, Lill Twin, Mizzy Coke, and Chy Molly.
© 2018, RickDange. All rights reserved.