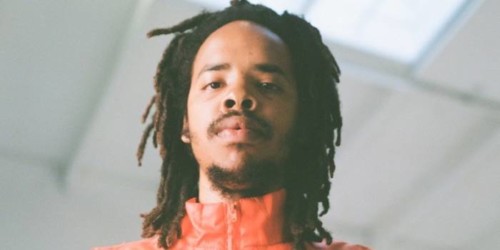 On November 30th, Earl Sweatshirt is prepping to release his new album Some Rap Songs. The project will include 15 new tracks with features from Standing On the Corner, Navy Blue, Cheryl Harris, and Keorapetse Kgositsile. It's available to pre-order on iTunes now.
Check out the tracklist below and pre-order on iTunes today.
01. SHATTERED DREAMS
02. RED WATER
03. COLD SUMMERS
04. NOWHERE2GO
05. DECEMBER 24
06. ONTHEWAY! (FEAT. STANDING ON THE CORNER)
07. THE MINT (FEAT. NAVY BLUE)
08. THE BENDS
09. LOOSIE
10. AZUCAR
11. ECLIPSE
12. VEINS
13. PLAYING POSSUM (FEAT. CHERYL HARRIS & KEORAPETSE KGOSITSILE)
14. PEANUT
15. RIOT!
© 2018, Oktane. All rights reserved.