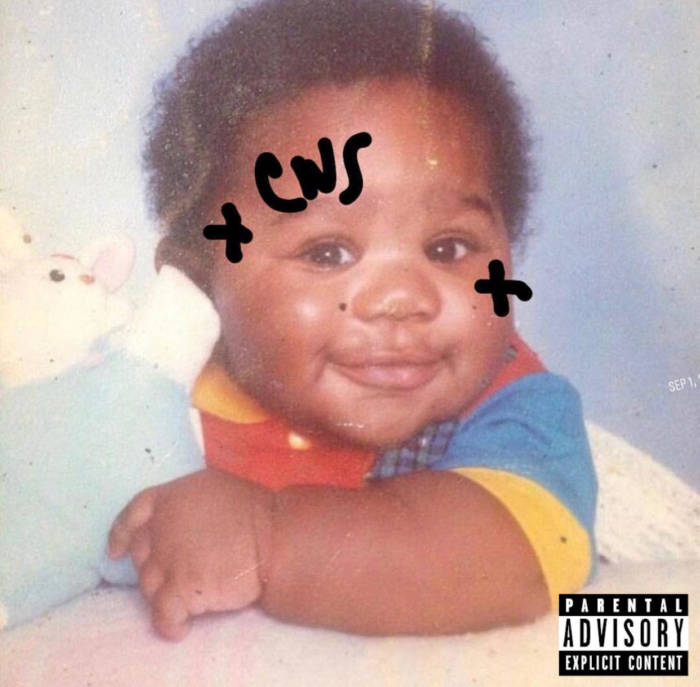 Combining his sense of humor, motivational speech, and street smarts to become a social media star, Fatboy SSE's boisterous personality is a natural fit for hip-hop. Ready to return to music, his first love, Fatboy shares Boobie From The Block, his new mixtape. Bursting with the humor, charisma, and personality that Fatboy's 5.3 million Instagram followers have come to expect, Boobie From The Block showcases Fatboy's strength as an emcee, as he energetically packs as many punchlines as possible into each track. Though his wit shines through his lyricism, not every track on the tape is light-hearted, as he reflects on his come-up with YFN Lucci on "12 Days," and celebrates his self-discovery on "Found Myself," ft. Lil Yachty. Featuring additional appearances from Jadakiss and Lil Tjay, along with guest spots from Fatboy's Big Biz affiliates Drama, Lar$$en, Crunch Calhoun, and Fuzzy Fazu, Boobie From The Block arrives just in time for Fatboy's 25th birthday!
Showing off all the qualities that made him a viral sensation, Fatboy SSE brings out his whole block for the "Chase Freestyle" video. Switching locations from his neighborhood, to a soundstage, to his infamous Breakfast Club interview, the "Chase Freestyle" video finds Fatboy showing off his boundless charisma, rocking a Garfield t-shirt and several chains as he spits his fiery punchlines over the famous instrumental from Nas's "Oochie Wally": "Well Merry Christmas, then, we gon' get you missin' then/Dump your body all in the water like we Christenin'" Featuring many familiar faces from Fatboy's Instagram sketches, the HipHopSince1987-premiered video is a heartwarming look at Fatboy's local hero stature in his community, but it makes plenty of room for humor.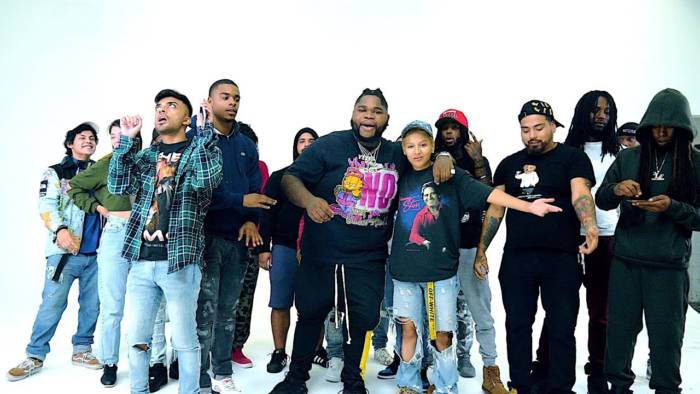 Equally skilled in a variety of artistic disciplines, Fatboy SSE is an expert at drawing eyeballs. Growing up in Irvington, New Jersey, Fatboy found career inspiration when he was cast in a school play to portray The Notorious B.I.G., a role he took to with gusto. Though his dream was temporarily derailed by legal trouble, Fatboy quickly took his own unique route towards becoming a household name, crashing a Breakfast Club taping to demand that they serve him breakfast, in a clip that has over five million views, and building his Instagram following with a signature combination of sketches, vlogs, and musical content. After building his social following to superstar levels, Fatboy re-focused on music, releasing "Drake," which has over 1 million streams on Spotify, and "Tymir Freestyle," a ferocious single with over 1 million views on YouTube, which will appear on the new project. With Boobie From The Block, Fatboy asserts himself as a voice to be reckoned with in rap music and takes his next step toward taking over the world.
Boobie From The Block tracklist:
1. BOOBIE TRAP (ft. Drama) (Prod. by This Is That Loud Pack)
2. EAT (ft. Crunch Calhoun) (Prod. by Swagga)
3. CRANBERRY FOUNTAIN (ft. Jadakiss) (Prod. by Papamitrou & Andrew Meoray)
4. STREET (ft. Lil Tjay) (Prod. by Mvrino YFBG)
5. 12 DAYS (ft. YFN Lucci) (Prod. This Is That Loud Pack)
6. MAGGIE INTERLUDE
7. PLAY ME (ft. Lar$$en) (Prod. This Is That Loud Pack)
8. FOUND MYSELF (ft. Lil Yachty & Fuzzy Fazu)
9. CN$ FREESTYLE
10. CHASE FREESTYLE
11. TYMIR FREESTYLE
© 2018, Seth "Digital Crates" Barmash. All rights reserved.