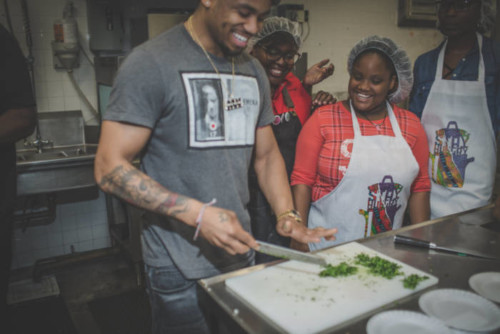 This past Sunday, 5/20, the culinary competition, Yo Stay Hungry, celebrated their 4th annual Biggie Day – a special rendition of the competition to celebrate the birthdate of Notorious B.I.G., at St. John's Bread & Life in Brooklyn. Entertainer, Mack Wilds, was in the building as one of the guest judges, along with Korsha Wilson, Max Clayman, and A-King. Mack was active throughout the entire event as he surprised the chef coaches and students in the kitchen, getting sneak peaks on the dishes before their presentation. Mack also lent a hand cutting some cilantro for one of the teams!
One of the many highlights of the day was the distribution of the "You Got The Juice" which is also tied to the Chef Curry Scholarship, a monetary award given to a qualifying student in order to assist them in their culinary dreams! Check out some of the photos below!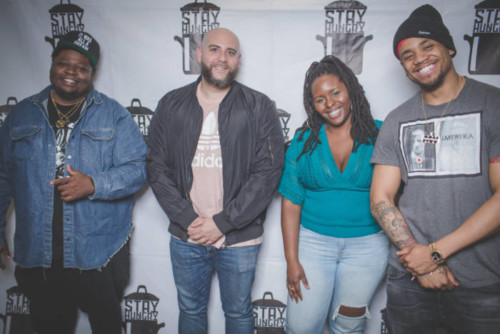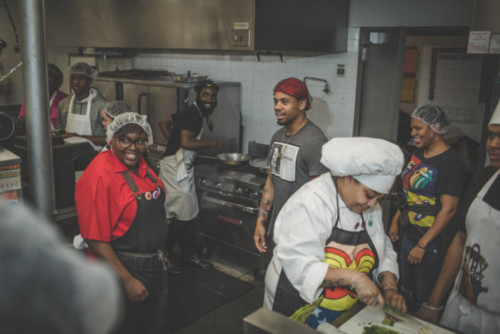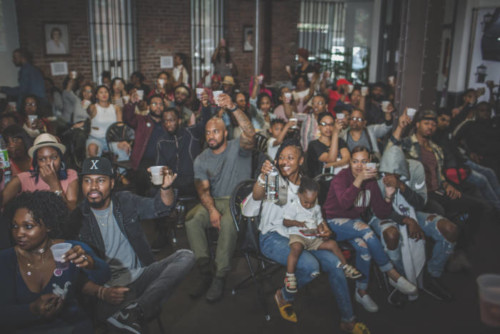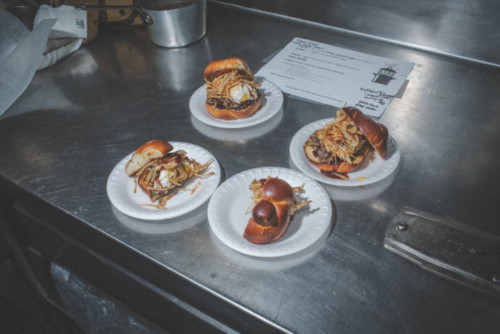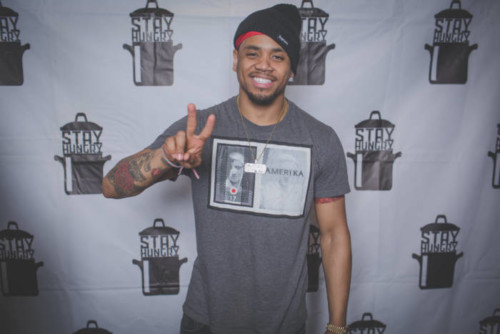 © 2018, MariaMyraine. All rights reserved.