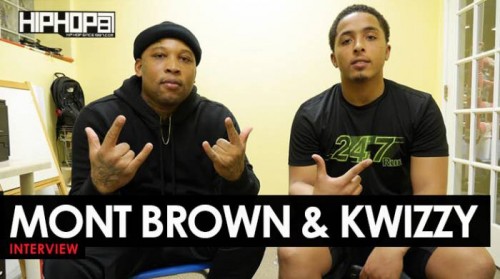 In 2017, Philly saw the emergence of alot of talented artists from all parts of the city. Every artist is striving to make their mark either as an independent act, or to sign to a major label. One artist that was able to build his buzz and catch the attention of numerous labels was Reco Havoc. Reco Havoc was involved in a bidding war and eventually decided to sign with Atlantic Records.
One of the main reasons why any artist is successful is because of the team that surrounds the artist. Reco Havoc doesn't have a huge group of people around him that are helping him navigate through the industry, but he does have 2 extremely smart and focused people handling all his moves for him. Those 2 individuals are Mont Brown and Kwizzy.
Mont Brown and Kwizzy are 2 well respected people from Philly that have truly been through most of the high and lows of surviving in Philly. With all the experience that these 2 have acquired from dealing with the streets of Philly and the music scene in Philly, Mont Brown and Kwizzy were able to help take Reco Havoc's career to the next level. HipHopSince1987's own Rick Dange recently sat down with Mont Brown and Kwizzy for an exclusive interview. The group touched on a bunch of topics from how they each met Reco Havoc, how they picked Atlantic Records to sign with, working with Dallas Martin, and their new record label "Boy Records". Kwizzy and Mont Brown also talk about how they plan on helping Philly artists aswell as the city and their communities that they grew up in. The 2 also talk about Reco Havoc's debut project, things artist can do to make it, and much more! Checkout the full interview below with Mont Brown and Kwizzy NOW!!
© 2018, RickDange. All rights reserved.