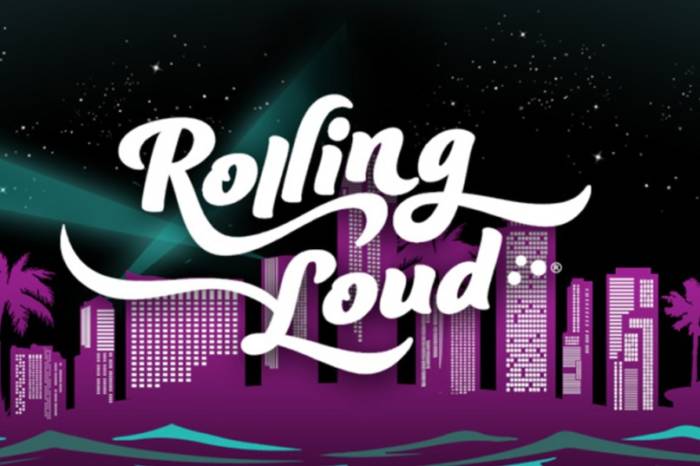 The Rolling Loud Music Festival is becoming a music mainstage for established and upcoming artists to perform and gain new fans! Tune in to the live stream below for Day two of their Bay Area festival!
A veritable mecca for hip-hop fans, Rolling Loud Bay Area brings a distinctly local flavor to its lineup of rap's best and brightest. Yesterday at Oakland Coliseum, national stars like Wiz Khalifa and Gucci Mane rubbed elbows with local heroes like IAMSU!, ALLBLACK, and more. Check below for GIFs and pics of some of the day's most memorable moments, ranging from Pusha T performing songs from DAYTONA, to Kevin Gates' charmingly raunchy set, to P-Lo's crowd-pleasing array of hyphy hits, featuring special guest G-Eazy.
ROLLING LOUD DAY 1 HIGHLIGHTS
Wiz Khalifa headlines with live band, brings out Vallejo's own SOB X RBE
Pusha T performs hits from DAYTONA album
Kevin Gates charms with irascible personality and hit songs
Lil Baby shows off star-making appeal on main stage
P-Lo brings out special guest G-Eazy
Toronto Rapper Killy brings out viral dancer The Backpack Kid
IAMSU brings out local legend D-Lo, creator of  2012 hit "No Hoe" 
ALLBLACK is all smiles as his hometown crowd raps every word of "P's & Q's"
Guapdad 4000 kills his own set and appears as guest on 4 other sets
Festival Co-Founder Tariq Cherif Presents Pusha T with an Oakland Raiders-inspired Rolling Loud Bay Area Chain
© 2018, Seth Barmash. All rights reserved.