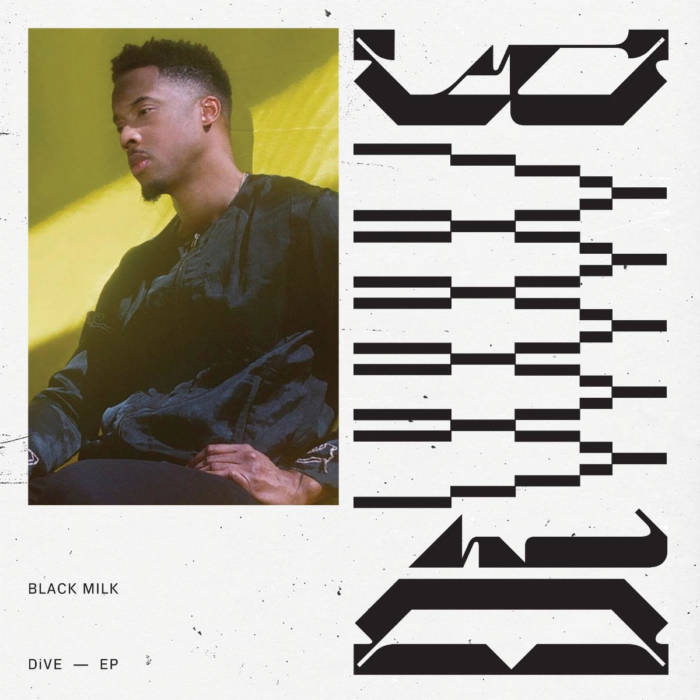 Combining adventurous sonics with a curious and defiant perspective on modern American life, Black Milk is one of rap's most vital artists. With his career extending over a decade, his music has stood the test of time as he's evolved from a Dilla influenced super-producer into an amazingly accomplished musician and rapper. Today, the Detroit critical-darling shared his newest EP, DiVE, with his eagerly awaiting cult fanbase via Mass Appeal Records.
Black
Milk
's music is good for the soul and nestles in the sweet spot of being a spine-tingling groove highlighted with social and philosophical inspections. Spanning 11 songs, 
Black
Milk
's vocals drip like honey with a few scrupulous features from BJ The Chicago Kid, Sam Austins, MAHD, and Phil Swish. The empowering lyrics ooze socioeconomic thoughts on 
black
 wealth, mental strength, and creating a lasting legacy. While musically, he's doing really complicated, textured, and music theory-informed songs.
This EP is a hopeful contrast to 2018's ambitious 
FEVER
 album. 
DiVE
 is cautiously optimistic where its predecessor was righteously angry. It's a beacon in his creative progression from having early recognition for his underground hip-hop production style to refining his voice to be equally striking with his rap delivery. In part, this is credited to his constant touring with a band for a live experience charged with musicality. 
Black
Milk
 has persevered through the changing hip-hop climate while staying true to his roots.
© 2019, Seth Barmash. All rights reserved.