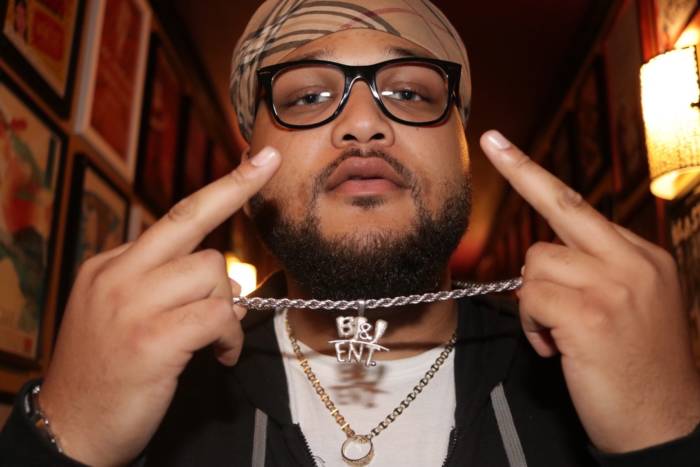 If you could collab with any 3 artist what artist would they be?
-what artist would they be hmmmm I need that Lil B the Basedgod feature that's my guy, Post Malone fam he is nice, & 
Gucci Mane
 [How u let a nigga n the Fed's out do ya] come on Fam GUCCI I feel we would make hits after hits with these features Soulja boy n 
Lil Wayne
 feature would go hard to I'm just saying
Whos project would you buy first Nas or 
Lil Wayne
?
Backwoods or Dutches?
– niether I prefer Pre Roles or a swish sweet [Diamond]
If you could work with any 3 producers who would they be?
– Dr. Dre
Murder On The Beat
– I got's to go with Queen B come on Fam..
Do you think there will be more billionaires in hiphop?
– Yes i do believe there will be more billionaires  my self included my brand BJ&J ENT. the harder you work, you never know where you going to be. Aim for the universe an u bound to hit a star. Gotta keep god in your life god is good……
Who was you idols coming up?
– My idols coming up first of all my parents & grand parents. My Dad has been my biggest influnce he taught me how to be a beast from the corporate level to the streets and be a man n stand on my own 2 feet Hey that rhymed lol some of my older cousins aswell i come from the inner city of seattle where we had to survive nothing was handed to us on a silver spoon we had to work hard to survive the struggle was real. Musically 
Lil Wayne
 & The Hot Boyz, 
Ludacris
, T.I., Lil Bow Wow, Master P & Lil Romeo, Soulja Boy  lil B etc.. The list can go on and on.
What's the things you like most about your city?
– The things I like most about Seattle is the fresh clean air first n foremost. We got some great food, great seafood, the scenery is breathtaking from downtown and across the puget sound ova looking the sea. I love my city because I can go anywhere n do anything without having to worry about the fakes n snakes lurking n the high grass ya feel me fam. The Sounders & O yeah the Seattle Seahawks! 12th Man baby we live sleep eat the Rush on Russ. RUSSLE WILSON MVP….
Who are the three hottest rappers out now?
– To be honest there is a lot of rappers out right now from the underground to mainstream doing they thang though! Salute to everybody!! Everybody eats!! Seattle music is real we coming
What's your 5 year goal?
– My 5 year goal is to be the best out the northwest!  Accomplish gold & platinum plaques. Become the 1st outta my section to be worldwide recognized [locally know but internationally excepted]. Own my own Fortune 500 corporation and to meet 
Clarence Avant
 the black godfather of the music industry i admire him he knows everybody i mean everybody of some importance. Seattle Music Is Real!!!
https://open.spotify.com/album/3blWve5oStpik5TXocwZWP?highlight=spotify:track:6e9tOG6yOlBesGEaIOUN3J
© 2019, Seth Barmash. All rights reserved.