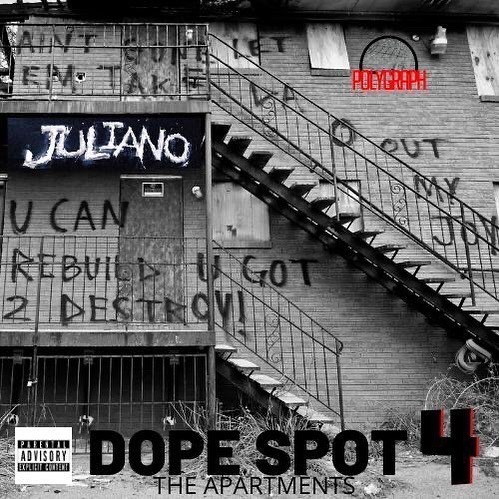 Juliano is an East Atlanta upstart who delivers the fourth installment of his "Dope Spot" mixtape series in time for the holidays! The seven-track project is complete with no guest features as Juliano shows and proves that he can hold his own. "Dope Spot 4" opens up with "The Apartments Intro," a mellowed out banger that finds an auto-tuned out Juliano rapping/singing about the trap – referencing it as those "apartments" his mama told him to avoid.
As the mixtape segues into the second track, "Small," we are introduced to kick-heavy production interlaced with Juliano's verses about being independent, and his grind. Throughout the mixtape, Juliano showcases varying flows and lyrics that cover a wide range of topics that relate to his rough upbringing.
© 2019, MariaMyraine. All rights reserved.