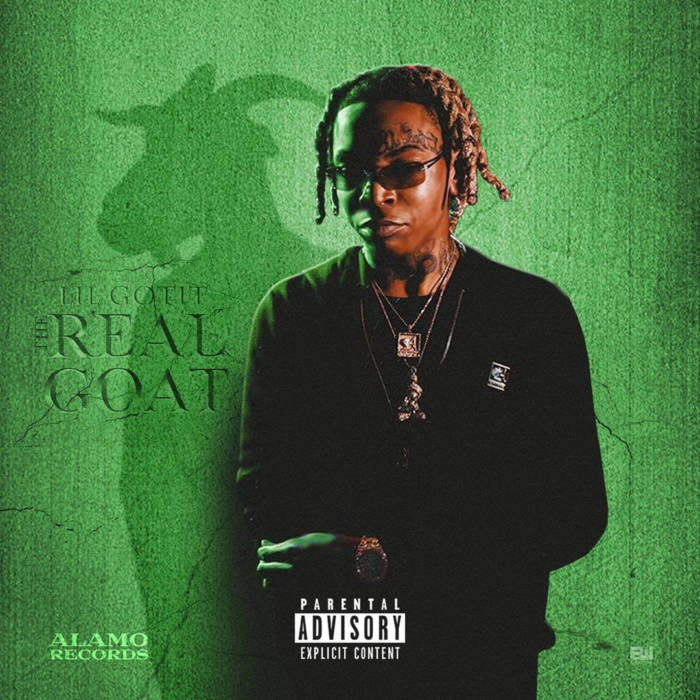 The Real GOAT is 16-tracks (uploaded as one long, 49-min song) and flexes GotIt's unique inflections and cadences as he continues to cement himself as next up in the ATL trap scene. The Real GOAT boasts production from Wheezy, Zaytoven, and features from Slimelife Shawty, Lil Keed, and more. Check out the project after the jump!
Lil GotIt cut a blazing path through Atlanta's trap scene. Since the release of his debut project Hood Baby in 2018, GotIt has dropped records with Gunna and Lil Uzi Vert. In March 2019, GotIt dropped Crazy But It's True, which featured appearances from Lil Durk, Gunna, Hoodrich Pablo Juan, Lil Keed, and many others. Stay tuned for more releases this summer, including an upcoming project produced in full by London On Da Track.
Tracklist:
1. Addy Talk (prod. AR x Andy) – 0:00
2. Zaytoven Freestyle (prod. Zaytoven) – 2:14
3. The Wave (prod. Southside) – 4:31
4. Sheesh (prod. Andy) – 7:50
5. Brotherly Love (feat. Lil Keed) (prod. 10Fifty x Rio) – 10:30
6. Southside Story (feat. Millie Go Lightly) (prod. 10Fifty x Rio) – 13:13
7. No Wannabes (prod. Andy) – 16:31
8. No Talking (feat. Slimeball Yayo) (prod. KPonthebeat) – 19:57
9. Belly Shit (feat. Lil Troup) (prod. Kash) – 23:16
10. Opp Pack (feat. Slimelife Shawty) (prod. Wheezy) – 27:01
11. Uzi Anthem (prod. Cakeboy Bally) – 30:48
12. Pocket Watchin' (prod. Cakeboy Bally) – 33:50
13. Truth (prod. Bankroll Gotit) – 36:59
14. Freak (prod. Rok) – 40:40
15. Fun Girl (prod. Wheezy) – 42:57
16. Drip On (prod. BeyondrichYT) – 46:11
© 2019, Seth Barmash. All rights reserved.