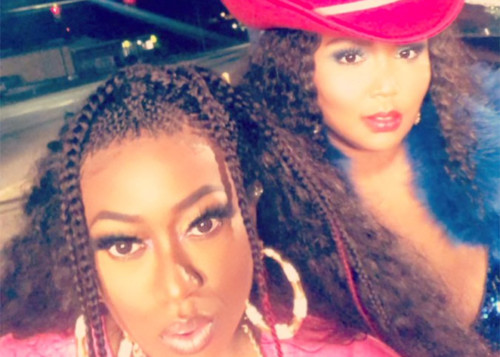 LIzzo recruits the iconic, Missy Elliot, for her new single, "Tempo." The single is being dubbed as a "big girl anthem," as both artist pay tribute to the more curvaceous women: "Get a bag, get rich. Hair done, fixed. If you see a hater, tell'em quit.
"Tempo" is a cut off LIzzo's upcoming debut album, "Cuz I Love You."
You made this chubby, weird, black girl believe that ANYTHING was possible. And now we have a BANGER together 😩— till this day you continue to inspire me to make my dreams come true. Now go fuck it up to the #TEMPO and STREAM OUR SONG!!!! 🔥🎸 Love You @MissyElliott 💋 pic.twitter.com/xTMbWt3lM6

— |L I Z Z O| (@lizzo) March 20, 2019
Go stream @lizzo song ft Me called "TEMPO"we SNAPPING on that joint🤦🏾‍♀️ It's fiyah🔥 with a side of 🤮ness! Lizzo said Twerk skills up on LEGENDARY🤯🤪 okaaaaay👌🏾 pic.twitter.com/d6zelRnFsV

— Missy Elliott (@MissyElliott) March 20, 2019
© 2019, MariaMyraine. All rights reserved.