@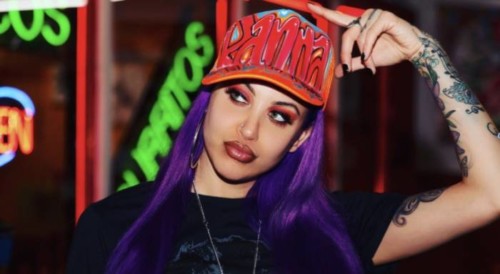 Feisty raconteur Ranna Royce continues to showcase her versatility with the her latest visual release, "Money Rose", a song that manages to take shots at rap without substance, #45, ICE and Pilgrims while also including a tribute to her hero Tupac Shakur's legendary poem, "The Rose That Grew From Concrete."
Born and raised in the Bay area to Iranian parents, Ranna, like many before her first discovered her gift for rhyming through poetry. Her start in music came via the work she did with Academy award-nominated producer, Joe Isgro. Since then she has gone on to work with other notable celebs and producers, culminating last year with placement on several Billboard charts with DJ Whoo Kid, which included a #1 spot on Heatseekers Albums and a ranking in the Billboard 200.
Trump got fees with ICE and made pops liable, But he reliable, work hard and likable. Now impossible, diabolical, Land of Navajo, paradoxical, Land of free, fake symbolical" Ranna rages on "Money Rose."
© 2019, MariaMyraine. All rights reserved.