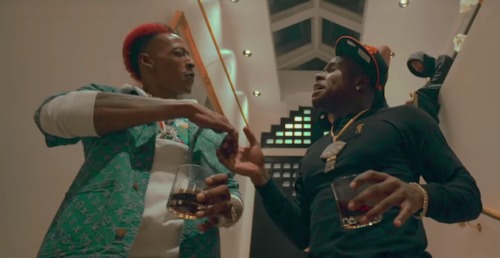 Newcomer, Succeed Phlyguy, unveils the latest visuals for his single, "No Cap Zone." The single features DaBaby and Stunna.
"My music is indescribable, that's why I had to move to Dallas and I'm traveling to other spots because it wasn't anyone in the town that could do it like me. I combined my experiences and everywhere I've traveled in my music. It's Arkansas Phly, it's some of that Arkansas flavor," Succeed Phlyguy said.
As is the case in this visual, the Arkansas native and Dallas,Texas residing rapper has no problem grabbing the attention of the room when his raspy voice lets loose.
"I grew up in Ft. Smith, Arkansas and got going at a bunch of talent shows locally, just writing and recording. Then I ended up taking a chance when I turned 18, and I moved to Dallas and that's where I signed my first record deal." Succeed Phlyguy explained. "Dallas is like a Hip-Hop hub. A few years ago I wouldn't have thought that you could go to Dallas and make a name for yourself, but there's a lot of spots that's 4-5 hours from there, and you can move there and really blow up. I don't know if the whole rap industry knows that but there's a lot of producers and hell of a lot of good artists."
© 2019, MariaMyraine. All rights reserved.