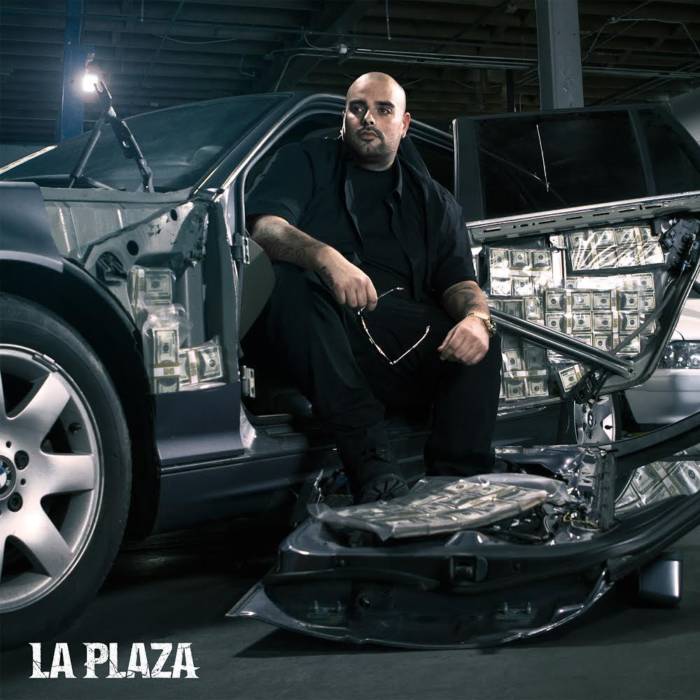 Berner's new LP La Plaza is online now!
It's 21 hazy tracks that sometimes literally, sometimes figuratively tells Berner's tails of being a music and marijuana mogul. C
omplete with glistening instrumentals, 
La Plaza 
is atmospheric and most definitely 420 friendly, especially with the title being a nod to the Mexican cartel's word for "
the block.
"
He enlisted all the homies for it, with production from the likes of RZA and Scott Storch to features from Snoop Dogg, Wiz Khalifa, Cypress Hill, and Spanish-speaking emcees such as 
De La Ghetto and Jon Z and more.
It's his 36th studio album and third of 2019. But for Bern, the novelty of making music hasn't worn off, "it's my 36th but it feels like my 1st," he says in an hour long documentary released alongside the album. The documentary features cameos from many of the artists featured on the album: Scott Storch, RZA, Wiz Khalifa, and sees Bern opening up about both the wins and losses it took to get where he is now.
A living, breathing refutation of the "lazy stoner" stereotype, Berner is one of the most prolific artists and entrepreneurs in the rap game.Tapping into his heritage, Berner's latest emphasizes a Latin flavor in the production on La Plaza, and boasts guest spots from Spanish-speaking emcees like De La Ghetto, Jon Z, and Ñengo Flow. Featuring additional appearances from Snoop Dogg, Wiz Khalifa, Chris Brown, Fat Joe, Cypress Hill, Mozzy, OMB Peezy, Nef The Pharaoh, Lil Pete, and more!
© 2019, Seth Barmash. All rights reserved.