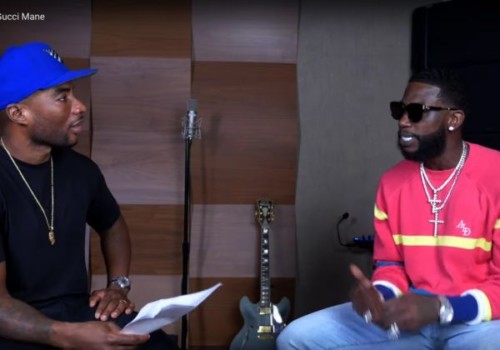 C Tha God sat down with Gucci Mane apart from his Breakfast Club morning show cast for an interview on the day of the release of his "Woptober II" album. Rumor has been spreading that the Atlanta rapper has been banned from the station after going back and forth with host Angela Yee about whether or not she was flirting with him on her podcast "Lip Service" back in 2016. The interview started off on a positive note with Charlemagne asking Guwop about his growth since being released from prison, married life, and more.
But then Gucci was straight-forward about his feelings towards both Angela and DJ Envy during the interview which set the internet on fire. I don't want to give it all away but Gucci had some scathing remarks about the two that will be hard to reconcile anywhere in the near future.
Check out the full interview below.
© 2019, Oktane. All rights reserved.