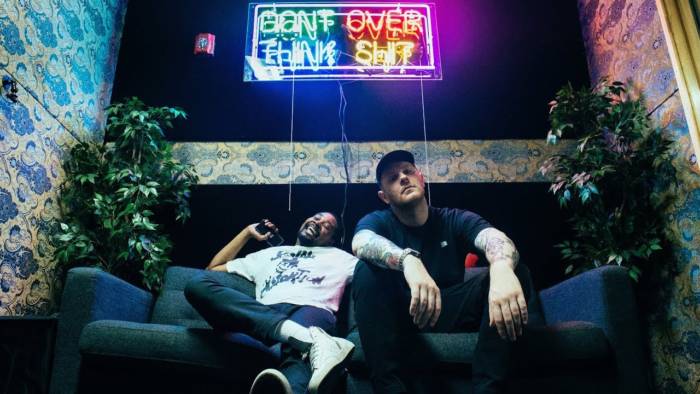 Welcome back to The Cave. The show where rappers make raps and Kenny Beats makes beats. At the end of each episode, we get a completely original track made from scratch. Last season generated some unforgettable performances, revealed some rare studio moments, and even birthed a handful of memes. This time around we hope to deliver some of the same elements that people have come to know and love about this show in its still nascent form, but we also hope to somehow, incomprehensibly, come even harder.
Every other week, religiously, we'll be releasing a brand new episode with a brand new guest. Kicking off this season is Detroit legend Danny Brown. We learn about how Kenny and Danny's paths crossed for the first time almost a decade ago. We learn about how the real-life Pootie Tang saved Danny's life with a belt. We learn the WiFi network. And by the end, we all learn something about ourselves.
TWITTER: @xdannyxbrownx IG: @xdannyxbrownx
The Cave is a bi-weekly freestyle series hosted by Kenny Beats featuring a new artist each episode.
One 10 minute beat from Kenny, 16-32 bars from a friend, every other week.
Shot & Edited by @sirasounds Animations by @em0n33y D.O.T.S Commercial Directed by Alex Russell DP / Editor: Aris Chatman AD: Dylan Johnson Produced by: Ethan Jones, Michael Power, Dom Glover PA/Stunt Coordinator: Carlos Mendoza Sound Guy: Brian Niles Starring: Justin Grant, Mekki Leeper, Zack Fox
© 2019, Seth "Digital Crates" Barmash. All rights reserved.