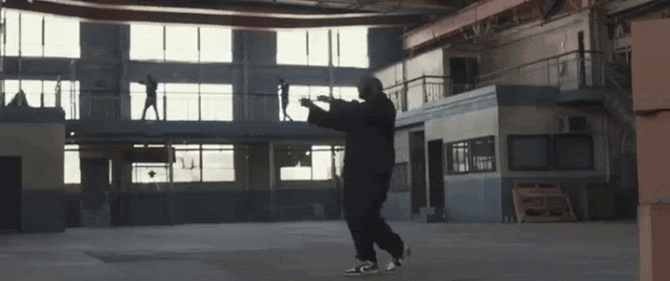 Maxo Kream just released a new video for "Still" off his upcoming album, Brandon Banks which features a cameo appearance from his father, the album's namesake.
Brandon Banks is the culmination of a journey from struggle to triumph, bringing listeners back into the world of Maxo Kream–a world that contrasts the grim realities of poverty with the luxurious life of a successful rapper. Born Emekwanem Ogugua Biosah Jr., Maxo grew up idolizing his father who spent much of Maxo's youth in-and-out of prison–in his illegal enterprise, his father used the code name Brandon Banks. The upcoming album finds Maxo grappling with his newfound fame–as a budding star, Maxo has no need to return to his previous life, but he is still very attached to friends and family in the street, who he is not quite able to lift out of their circumstances. Featuring appearances from Travis Scott, Megan Thee Stallion, and others, Brandon Banks drops on July 19th, and is now available for pre-order.
Maxo Kream excels at telling stories through rap, weaving his tales into a grim and darkly alluring portrait of his life in the Houston underworld. Giving us an inside glimpse into how the (literal) sausage is made in Maxo's alleged illicit affairs, Maxo shares "Still", a cinematic new video. Taking place in a remote warehouse, the video finds Maxo "still" in his element, supervising an assembly line of meatpackers, with his father Emekwanem Ogugua Biosah Sr. (code name, Brandon Banks) barking orders as the factory foreman. Directed by JMP, the video's atmosphere grows increasingly sinister as it nears the end, revealing the source of the canned contents. Released in May, the ChaseTheMoney-produced "Still" was the first single Maxo released as a newly-minted signee to Big Persona/88 Classic/RCA Records. "Still" is the second video from Brandon Banks, Maxo's upcoming major label debut, following the prison-set, Shomi Patwary-directed video for "Meet Again".
© 2019, Seth Barmash. All rights reserved.