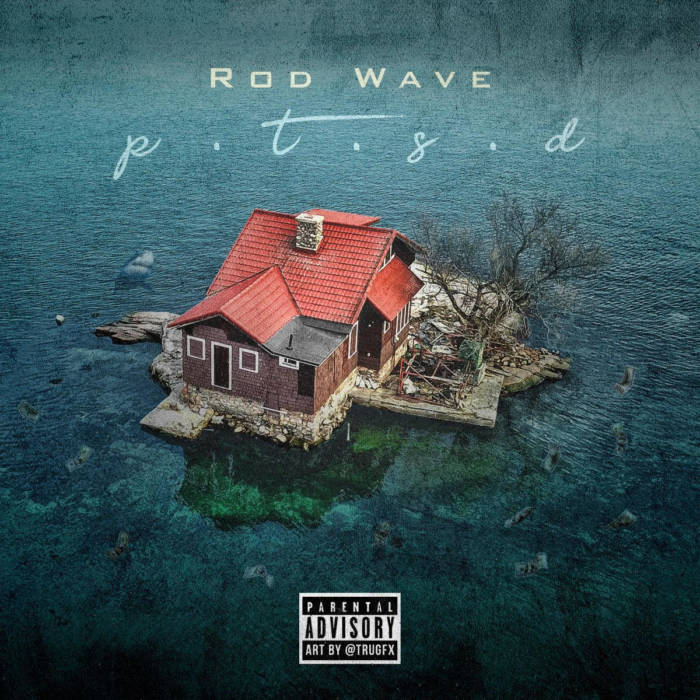 Confronting his traumatic past with melody and verve, Rod Wave shares PTSD, his new mixtape. Growing up in St. Petersburg, Florida, often listed among the most depressing cities in America, Rod experienced the human cost of poverty from a young age, watching close cousins fall victim to gun violence and seeing close friends get life in prison for the violence of their own. On PTSD, Rod processes the emotional weight of his troubled youth, revealing the toll it takes on his well-being and expressing gratitude for the vocal and lyrical talent that lifted him out of his old life. Though the subject matter can get heavy, Rod remains a buoyant presence, injecting his soul into each song, as he alternates between full-bodied singing and rapid-fire rhymes.

PTSD collects Rod's soulful, introspective, and hard-hitting recent singles, including his mission statement "Popular Loner" (2.5 million YouTube views), the guitar-speckled recounting of his rise "Tru Story," and the brilliantly-sung "Hard Times" (1.1 million streams on its official YouTube audio). The new mixtape shows Rod's romantic side the devotional love song "Paint The Sky Red," reaches a celebratory peak with "Calabasas," which features an appearance from rap legend E-40, and shows a great deal of self-awareness on the Pitchfork-approved "Heart On Ice." With production from Go Grizzly, TNT, D Major, Yung Tago, and more, PTSD is online NOW!
© 2019, Seth Barmash. All rights reserved.