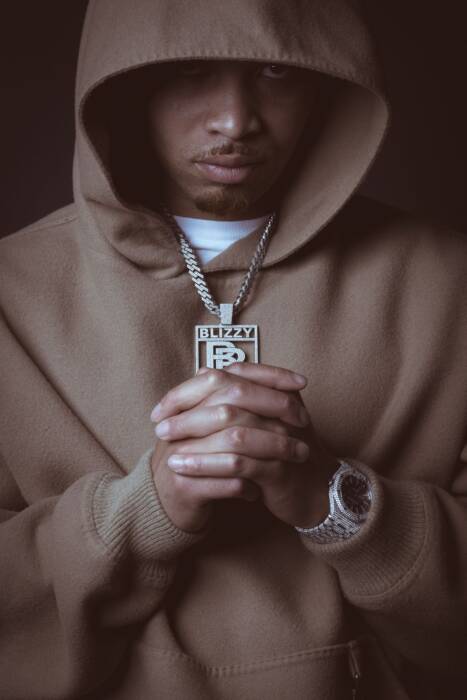 Originally from Hartford, Connecticut, moving to New York for basketball and then California for music has been the journey of young hip hop artist BlizzyBoy Lj. The young artist began making music when he was 17 years old and hasn't turned back since. He developed a love for music from his father, who introduced him to hip hop music. Nowadays, BlizzyBoy Lj spends his time perfecting his craft and improving his unique sound day in and day out.
BlizzyBoy Lj is currently working on a handful of projects that he hopes will take his career to the next level. He has seen a large amount of success thus far and shows no signs of slowing down. With hit songs like "Dior Weather," it is easy to see the amount of raw talent BlizzyBoy processes. Combine his gritty sound with an unmatched work ethic and watch the hits that are about to be made.
During the artist's short time in the hip hop industry, he has accomplished a handful of achievements that many artists never get the opportunity to do. At the tip of his list is when he performed the opening pitch at the Hartford yard goats game. "That right there was definitely something to remember as an artist," said BlizzyBoy Lj.
With the path BlizzyBoy Lj is going down, there is sure to be a wide array of similar opportunities to perform an opening pitch; that was only the beginning. Right now BlizzyBoy Lj is locked in with making music and bettering himself on a daily basis. He wants to be able to put out the best music possible for his fans. When listening to his music, he wants his fans to catch a vibe and understand where he has come from. Just enjoy the music and his story as you listen to his catchy tracks.
There's no doubt that BlizzyBoy Lj has a beautiful career ahead of him if he keeps going down the same path that he has been. 2021 is going to be the year the new artist cements his name in the industry. Make sure to keep up with BlizzyBoy Lj as the year goes on.
Check out Blizzyboy Lj on Spotify here
Follow Blizzyboy Lj on Instagram here
© 2020, Seth Barmash. All rights reserved.