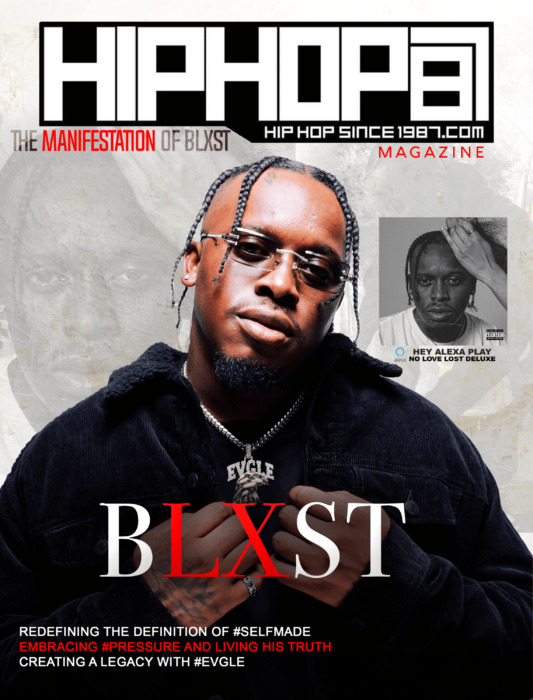 LYRICS BELOW ARE FROM THE TRACK 'PRESSURE'
Ayy, I ain't heard one bad Blxst song
Gevity, gon' last long
He the new Nate Dogg
He the West back bone
I was just broke last year, now the cast gonе
Back was on ropes last year but we back on
Thought wе lost hope last year, it ain't last long
Of course I been through hell and back
Ain't no need to mention that
Ain't no need to mention me recording with my son on lap
For all the times I couldn't afford it, I gotta order that
Ayy, switched up my attitude and I brought it back
I gotta show gratitude for support I had
Who woulda thought in a year I'd run up a quarter pack?
I'm on Zillow looking for places to pay my mortgage at
We the realest they gotta face it, they can't ignore the facts
This is separation from basic, they know I'm more than that
Yeah, don't try to just box me in
I'm that ni**a, they can not be him
Come on, let's not pretend
Working like I got a point to prove
But I put up too many points to lose
We making boisterous moves
How many times can my voice get used
Now they tappin' in for features
They was hating from the bleachers, I remember
Thought I wasn't keeping no receipts but I remember
And I'm sorry not sorry if I offend you
Kept a steady pace with the patience, I let it render
But now they want a taste and I'm serving greatness for dinner, I know
Ain't no limitations to the places I go
I can count on one finger how many I owe
And that's myself, ni**a
I pay my debts, I want respect and nothing less ni**a
I'm a pressure killa
I've listened to BLXST's record 'PRESSURE' 100x from the balcony of my 'Le Sable Presidential' suite at Fontainebleau. As 'PRESSURE' blares from three different 'Beats Pill' speakers absurdly loud, every lyric reverberates through my mind and stirs up multiple emotions. Most people create limits for themselves during uncertainty and never evolve from fear. Fear is the most powerful invisible force in the world.
Fear creates pressure, which produces a shadow of doubt and inevitable failure. "Industry rule #4080 record company people are shadyyyy!" Q-Tip from the infamous group' Tribe Called Quest' highlighted a surreal ugly truth regarding the music industry. Emerging artists becoming shooting stars overnight and burnout once their 'fifteen minutes of fame' is exhausted.
Major Recording Artist BLXST makes music that captures a person's soul, penetrates the heart, and mesmerizes their imagination. His ability to mesh raw emotional tones with symbolic lyrics creates an unparalleled music experience. BLXST's meteoric rise to success is nothing short of calculated greatness.
Since birth, BLXST approaches every opportunity with a distinctive edge and relentless vengeance to win. 'No Love Lost' Deluxe reflects BLXST's creative genius and gives listeners a taste of music's future. His track 'HURT' illuminates a hustler's mentality when transitioning into the next phase of their life.
Objectively examining personal friendships is an arduous task and requires tough love. 'HURT' provides a psychological blueprint that underscores the importance of preserving personal sanity and balancing loss pain.
On 'PRESSURE,' BLXST intimately details his grind to success, combined with the darkness of doubt, gaps of uncertainty, and inspiration from his son. 'PRESSURE' showcases his rapping skillset without compromise and delivers flawlessly. When BLXST speaks his truth on record, you immediately see the vision and feel its impacts.
I wouldn't classify his music as R&B or Hip-Hop. BLXST's genre is 'must-have.' 'NO LOVE LOST' Deluxe surpasses every music expectation possible and will shatter streaming records in 2021. It wasn't too long ago, BLXST recorded music with his son watching from his lap. Now, he's searching Zillow to purchase a home for his son. Just like he promised himself on the track' PRESSURE'. Welcome to the manifestation of major recording artist BLXST. Legends inspire legend, and they never die.
© 2020, Jonathan P-Wright. All rights reserved.