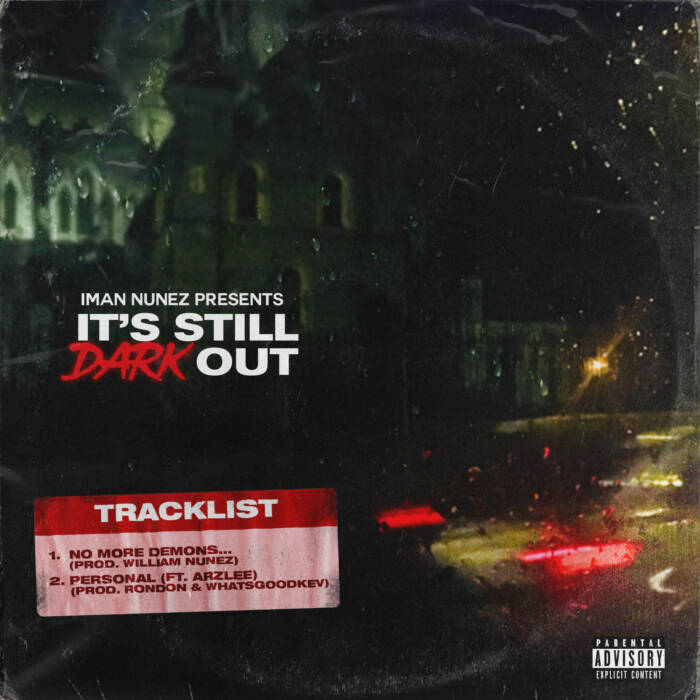 Thanksgiving might be weeks away, but Yonkers recording artist Iman Nunez is giving his fans something to be grateful for- two new tracks on his latest release It's Still Dark Out. Produced by William Nunez, "No More Demons" finds Iman reflecting on his growth, and that many of life's goals are already coming to fruition, with more on the horizon as he continues to grow. Iman has always known that he was meant for more, and he no longer has anything to prove!
"Don't you dare even think about counting me out!" Iman demands of anyone with the audacity to doubt him. The brush-off of all haters and naysayers, makes this song THE anthem for 2020 and beyond!
Iman keeps it personal, with the aptly named second track, "Personal." Produced by Rondon & WhatsGoodKev, and featuring Arzlee, the song tells the story of a dark time in Iman's life when he felt unsatisfied with the status  of his career and was working hard to advance, while feeling upset that his family didn't seem to understand all the moves he had to make to make his dreams a reality, and the distance that was creating between them.
© 2020, MariaMyraine. All rights reserved.