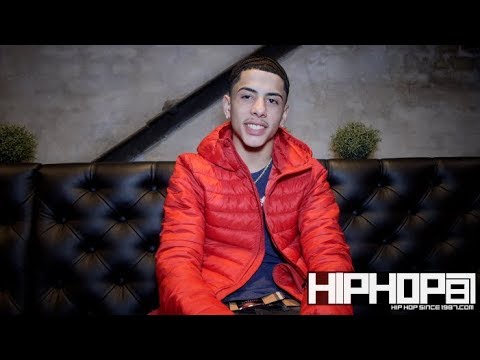 The phrase "If you can make it in New York, You can make it anywhere" is beyond true. One young artist from New York that has proven he can make it anywhere & is determined to take over in 2020 is J.I. This month J.I. (aka J.I. The Prince of NY) kicked off his solo tour in Philly at the Foundry. The show was sold out and had screaming fans waiting in line 2 hours before the show was even supposed to start.
HipHopSince1987's own Rick Dange linked you with J.I. while he was in Philly for an exclusive interview. In the interview, J.I. spoke about his early life growing up in New York and what actually got him into music. A lot of people remember J.I. from being on Jermaine Dupri's hit show "The Rap Game" 4 years ago. J.I. broke down how he got on the show and how his life changed after the show.
He also talks about getting signed to Interscope, releasing 2 successful projects so far ("Hood Life Krisis Vol. 1 & 2), racing up millions of views on YouTube, upcoming features, and much more!!
Check out this exclusive interview with J.I. NOW and make sure you get tickets to his "Hood Life Krisis" Tour!!
© 2020, Seth Barmash. All rights reserved.