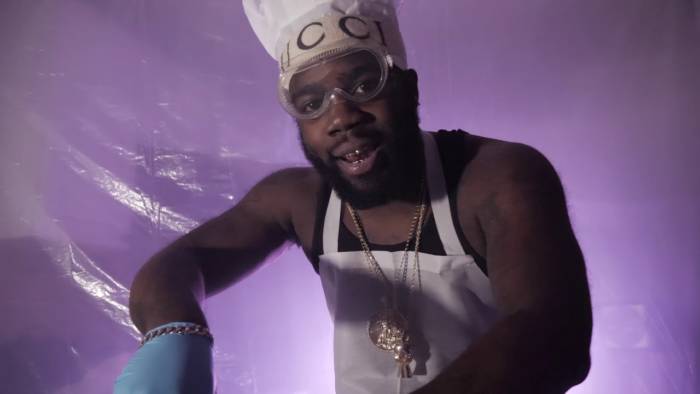 Jamal Gasol Is The Future and in a new video he actually is in the future!  New video "Counter Tops (I'm Into That)" according to Gasol takes place in the year 2099 (it was actually directed by his long-time videographer D Hawks of Studio 2099). 
The video reflects the grimy narrative of Gasol's wifey who is kidnapped by his main opps and him having to go back in his street bag to break her out.  Speaking on the video the emcee said "different is always the goal. Hawks and I started a web series back in 2015 called Monday Night PIFF.  It would be with different tracks but visually a connecting storyline. Countertops brings back that vibe for my original fans." 
Watch official video for "Counter Tops (I'm Into That)" here: https://youtu.be/8QMg-Gi-C8M
This track is the first leak from the forthcoming album Jamal Gasol Is The Future entirely produced by Italy's Manzubeats to drop via Tuff Kong Records this month.  Check the following links for pre-order to come later this week.
More Info: https://jamalgasol.com/ 
 Instagram: https://www.instagram.com/whoisjamalgasol/
 https://www.instagram.com/manzubeatz/
Twitter: https://twitter.com/WhoIsJamalGasol
© 2020, Seth Barmash. All rights reserved.