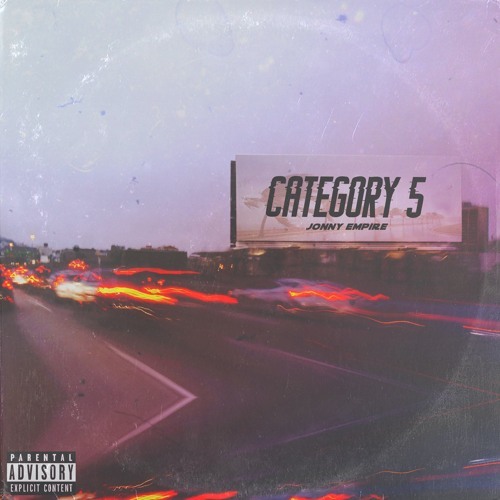 Stamford emcee Jonny Empire is back with a new album as his latest offering titled "Category 5." The 12-track project features just one lone guest, Cise Greeny from Queens, New York, giving Jonny the rest of the time to deliver lyrical mayhem. As for production, Jonny enlists producers: The Working Man, Unlucky Bastards, Anabolic, Regal, Ruggs and Vintage.
The CT-talent gave a quick statement about "Category 5":
"Today I released a brand new 12 track album entitled Category 5. Leading up to this release, I had the opportunity to release two EP's that gained some traction online earlier in the year. After focusing on releasing singles, video content as well as the EP's, Category 5 was an album I started working on in March during the early days of quarantine. Thankful for everyone involved, especially the producers, who provided a canvas for me to discuss current events, goals and aspirations as we go into 2021 and overall, continuing to be the best artist I can possibly be. Life has thrown many curveballs our way this year, giving everyone the opportunity to reflect and make sure things are where we want them to be in life. This album was my version of this mental exercise and hope many others can relate to the songs on here as well."
Get familiar with Jonny Empire and press play on "Category 5" below.
© 2020, MariaMyraine. All rights reserved.