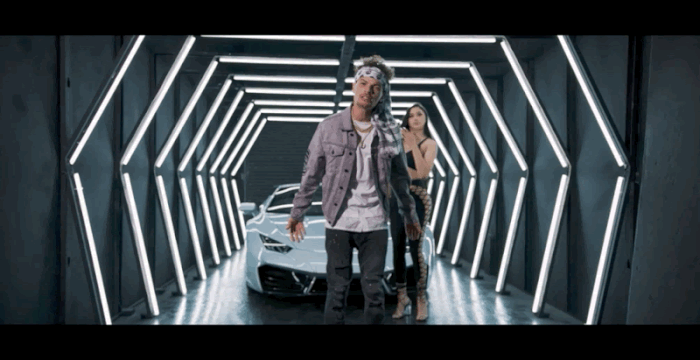 This afternoon, Oakland native, Laney Keyz, will be dropping a visual for his latest melodic and nimble single, "Drop Top Coupe." The track finds Laney on the road to pursuing a reality that he may not have foreseen as a teenager in East Oakland. Before dropping music of his own, Laney spent a lot of time in recording studios behind the board as an audio engineer, and even using his pen to songwrite for other artists. This video is a testament to his boss-life aspirations, chilling in a tropical paradise in the company of beautiful models, white-on-white 'Raris, and poolside parties.
"Drop Top Coupe" is the latest in a line of quality loose singles from Laney Keyz, following the globe-trotting "Russia," the flossy trap ballad "Knockout," and "Colorful Sh*t," which features an appearance from Lil Yachty. Born and raised in East Oakland, Laney Keyz spent his teenage years in and out of prison. At a particularly low point, he was inspired by his idol Meek Mill to get his act together and pursue music. After years of working on his craft, the rapper started to release music of his own in Summer 2020, gathering buzz with loose singles and by recording his own freestyles over popular beats, including Travis Scott's "FRANCHISE" and DaBaby's "Blind." Now signed to Nontra Records, Laney Keyz is ready to make his name known in Oakland and beyond.
© 2020, Seth Barmash. All rights reserved.