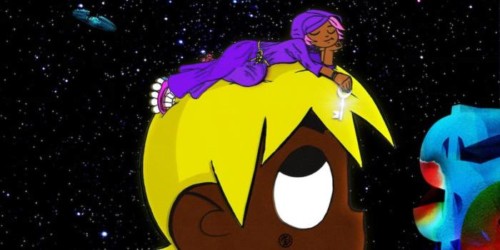 Lil Uzi Vert broke the internet when he released the long awaited "Eternal Atake," his newest viral body of work that has been quickly followed up with a deluxe release. Uzi has gone about two years without releasing a project, so the exposure Eternal Atake garnered is not much of a surprise but an expectation, and one that is clearly being exceeded. The anticipation for the album was extremely high.
In the midst of Uzi's scarce releases, he has been in many headlines. From having label issues and a very public disagreement with DJ Drama, fighting Rich the Kid in a cafe, to claiming his TikTok fame with a personal tutorial of his famous "Futsal Shuffle" dance. As time passed, the thought of Eternal Atake dropping was almost dream-like, because the wait for new music was so long. But on March 6th Uzi dropped the album a week earlier than initially planned.
Currently number three on the Billboard 200 Chart, best believe that when Eternal Atake was first released, it reached number one in a week. With tracks like Baby Pluto, Myron, Bean (Kobe) ft. Chief Keef, & Yessirskii ft. 21 Savage, and many more, Uzi definitely provided content that millions of his listeners clearly enjoy enough to collectively stream millions of times.
Tune into this short-film for Baby Pluto via Uzi's Instagram below:
© 2020, alanna. All rights reserved.