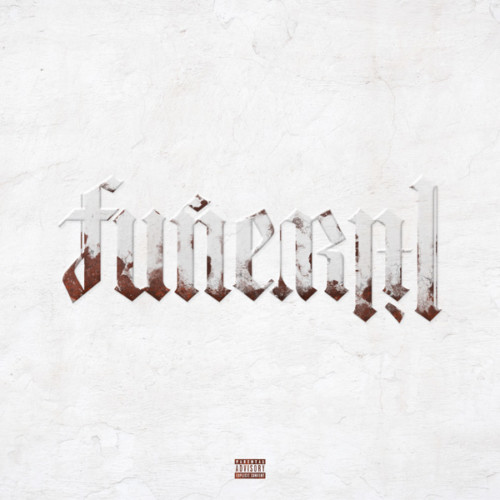 In 1996, hip-hop icon Lil Wayne signed to Cash Money Records — and the rest is literally years worth of history. Entering his third decade in the game, maybe even with enough music to last a lifetime, it may be easy to wonder what other tricks Lil Wayne has left up his sleeve because he has been playing them wisely. The 37-year-old rapper has insinuated retiring a few times over the past several years, and even if it ended up happening, his name would still live largely. But in 2018, he dropped the long-awaited 'Tha Carter V,' mixing up the rumors of supposed retirement. On January 31, 2020, just about two years after his prolonged release, Wayne dropped his thirteenth studio album called 'Funeral.' And even though the title is gloomy and dim, the 24-track collective is lively, wild and energetic.
Funeral is nonetheless a classic Lil Wayne album. Like most of his albums, there is over an hour of content to stream, and several new vibes to get used to. In 2019, he told Vibe, "I love the difficulty of trying to fit in with what's going on today, making sure I sound likable to the ears today and having to remind myself that it's not about what it was back then." This album embodies his willingness to be creative and find new sounds for the masses.
One easily made observation is that the Young Money CEO surprisingly didn't have Drake or Nicki Minaj on his project. However, Funeral still has a lengthy catalog of featured artists, like XXXTENTACION, 2 Chainz, Big Sean, Lil Baby, Jay Rock, Takeoff, The-Dream, Adam Levine, Lil Twist, and O.T. Genasis. He even worked with some heavy-hitter producers, like Mannie Fresh, Ben Billions, and more.
The ability to keep a relevant career after thirteen studio albums is something many artists cannot do, hence the reason Lil Wayne is going down as a legend in the industry, with no doubt about it. With over two decades of experience, it's more than clear he has nothing further to prove as one of the most accomplished artists in the book, but creatives create with no limits — so who knows what to expect from Lil Wayne next.
Tune into Funeral today, available on all streaming platforms.
© 2020, alanna. All rights reserved.