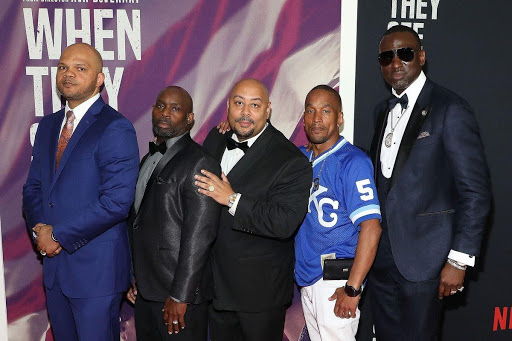 Just a day after the presidential debate, the Central Park Five started to trend. Now, they finally spoke about President Donald Trump. On October 22, POTUS and Joe Biden engaged in their last debate. As they were discussing social justice and criminal reform, Trump criticized the former vice president for endorsing the 1994 Violent Crime Control and Law Enforcement Act, although he regrets it now. In response, Biden mentioned the president's treatment of the Exonerated Five — five Black and Latino teenagers who were wrongly accused of raping and beating a woman in Central Park. Trump rain several newspaper ads demanding their death penalty and never apologized after they were proven to be innocent.
Kevin Richardson and Raymond Santana of the Exonerated Five took to social media to share their thoughts on Trump.
"To the folks that's still undecided about whom to vote for this upcoming election… Allow me to reintroduce ourselves," wrote Richardson. "If it was up to Trump's idea of calling for the death penalty and putting a bounty over my brothers and I head, we wouldn't be here today!"
Santana posted a video clip of the debate alongside the caption, "When Joe Biden calls out Donald Trump for wanting to give us the DEATH PENALTY. We were kids!! But we are still here."  
© 2020, The Millennial General. All rights reserved.