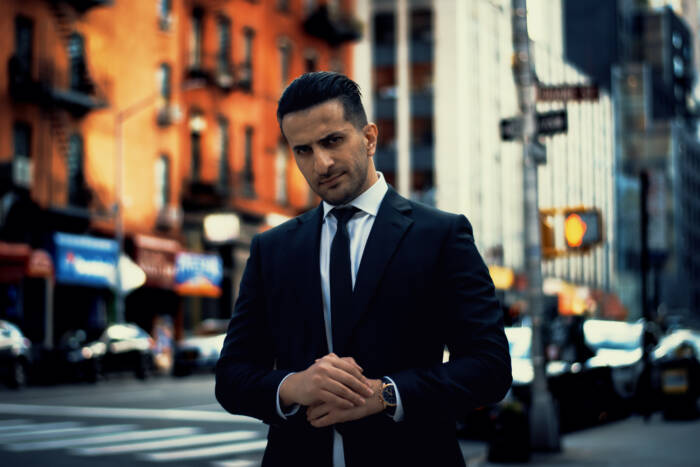 TheUmutmusic (Umut Gundogdu)  was born on January 10, 1986 in Eskisehir, Turkey. Growing up in Eskisehir, his music teacher saw talent in him and encouraged him to join the choir starting in primary school through high school. In high school, he began performing in musical theater. After high school, Umut attended Anadolu University and wanted to find his own path in music.
Umut had to support himself during university and started working at a local Copy Center. At the same time, he decided to make some real demos, rented studios many nights a week to improve his live performing skills and wrote lyrics. After two plus years at the Copy Center, Umut became the manager. He met one of his brother's friends in music and started to become more integrated in the local music scene. He then joined the Rap/R&B group, Barakabeat in 2007 with his brother Ufuk, aka Argo. He toured across Turkey with Barakabeat and they earned a solid reputation in underground music in Turkey. Because of Umut's unique R&B vocals, they expanded their musical style combining rap verses with R&B vocals for chorus, uncommon at that time in Turkey.
The group got a lot of people's attention. They performed in the well-known club 222 in Eskisehir and their music was played on Fox TV Turkey. They also made 2 albums under the Barakabeat name and numerous singles. During that time Umut was able to record his songs and planned to make a solo English debut album but unfortunately releasing an English R&B Hip-hop was not easy in Turkey. He always believed that while Turkey had deeply talented musical artists with a strong following, making music in English would help him reach a larger global audience.
In 2011, Umut moved to Netherlands to improve his musical technique and find other opportunities. After he moved, Barakabeat broke up in 2011, and he began performing as a solo artist. Initially, he spent time trying to understand Dutch culture and learn the language. He created his own home studio so he could continue to make music. After releasing his first solo single "One Love" in the Netherlands in 2013, he released his second single "Bounce". At that point he opened a small online business in the Netherlands and while managing his business he produced and played music at clubs and events as a DJ. During this time, he also opened a bar, Wave Bar, in The Hague, Netherlands. He hosted regular parties and workshops at the bar. His brother Ufuk also spent some time in The Netherlands and they both started to develop an interest in filmmaking and editing. Umut realized that his passion extended beyond making music. He wanted to do videos, short films, editing and began to learn other technical areas of the entertainment industry. This was the genesis of the NSE Music website (www.nsemusic.com).
In early 2018, he came to Miami to learn everything he could about the music industry in the U.S. He traveled across the U.S. including Orlando, Nashville, Chicago, Kansas City and New York. In early 2019, he moved to New York City and started his formal education in Advanced Filmmaking at Digital Film Academy in Manhattan. In the past year, Umut released ''Desire" and "With You" with music videos that he produced and directed. Both songs received great reviews and "With You" expanded Umut's presence as he received recognition in music blogs and U.S. radio, debuting on Kiss FM.
In 2020 he released "Hope" and "Burn it Up", both songs got some serious attention on YouTube and Spotify leading to an interview in Thisis50 magazine. He currently has 55k monthly listeners on Spotify and The song Burn It Up premiered on the Legendary Music Magazine The Source.
TheUmutmusic is going to release Chapter 2 "In My Zone" in November with another very cinematic music video..
Currently, he is making more short films, editing, color grading, directing, producing music, mix & mastering, composing music, writing songs and singing for his own website NSE music. (www.nsemusic.com)
His next goal is to win a Grammy…
Links For TheUmutmusic
Spotify : https://open.spotify.com/artist/0U2gV33XzUEdZNPq6GYPUb
Instagram : https://www.instagram.com/theumutmusic/
Youtube : https://www.youtube.com/channel/UC2YNk1j8Ed_7L9vVnz31jUg
Twitter : https://twitter.com/umutgundogdu?lang=en
Facebook : https://www.facebook.com/TheUmutmusic/
Website : http://www.nsemusic.com
© 2020, Jake Strain. All rights reserved.