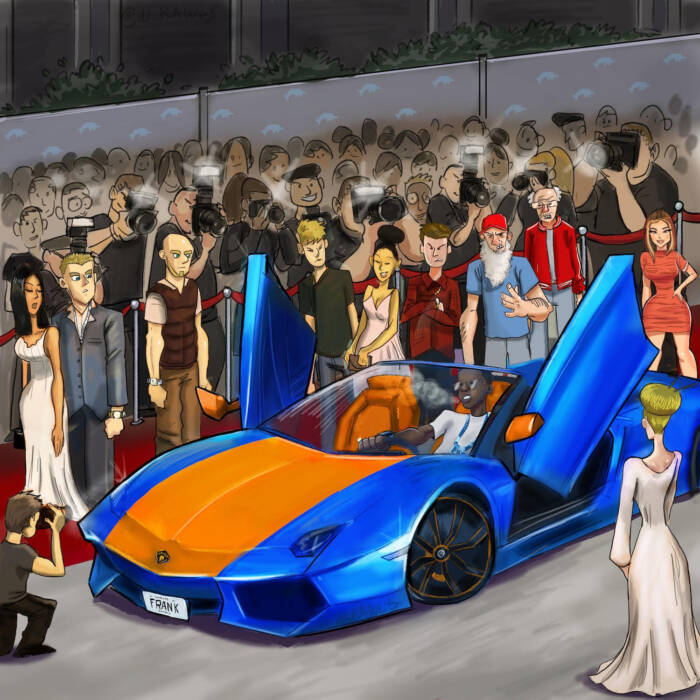 Young Dolph, the CEO of Paper Route EMPIRE, one of modern rap's most vital independent labels, pays tribute to rap's most notorious indie label on "Death Row," his newest single from his first solo album in two years. Dolph talks about the spoils of his success, grateful that the risks he took to reach the top paid off, and eager to spread his wealth among his community: "My barber get a hunda every time I get a new fade."
 Listen HERE.
"Death Row" is the latest single from Rich Slave, Dolph's next album, coming August 14th via Paper Route EMPIRE. And if you know Dolph, you know it's never just shock value — Rich Slave has a much deeper meaning. In his own words:
"It's the reality of being Black in this country. You can have money, and you can be a benefactor and a leader in your community, but all people see is Black skin. All the bullsh*t I heard about as a kid, we still face in today's time. Over the years, they have given us a little bit of freedom but it's only a temporary pacifier. Hopefully this album makes people understand that even though guys like me are doing well, we're still affected by racism and inequality. It's 2020, but the same stuff is still going on." —Young Dolph
© 2020, Seth "Digital Crates" Barmash. All rights reserved.