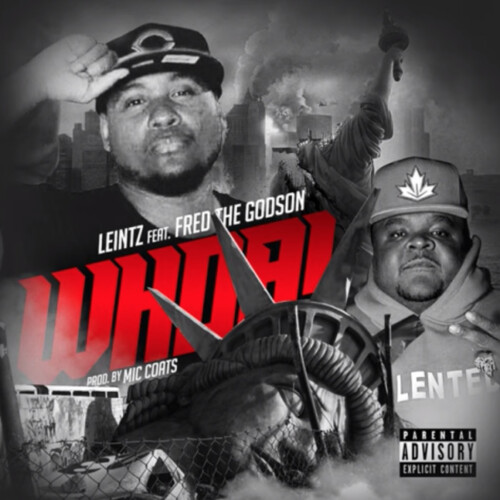 Today we get a new single from New York City rapper Leintz, who collaborated with the late-Fred The Godson for the track "Whoa" produced by Mic Coats.
When the world was struck with the COVID-19 pandemic, nobody knew all the lives that would be lost, including one of New York City's most respected and imaginative emcees, Fred The Godson. But while Fred the Godson is gone in the physical form, Leintz is still carrying the torch in his spirit with this new single that he hopes honors Fred's legacy as one of NYC's great emcees.
"Me and Fred had a very good connection. I contacted his manager then he gave me Fred's number and history was made from there. We shared laughs, and he told me about himself, schooled me on how the industry worked and even met my son through FaceTime," Leintz explained.
"When he was hospitalized I held back on the release of my single just to make sure he was doing well. When his wife posted that he was getting better, I was excited. Shortly two weeks later and three days after my single's release, he tragically passed away. I didn't know how to handle that. Even though it was business, I believe in longevity and we could've ended up as good friends."
© 2020, MariaMyraine. All rights reserved.